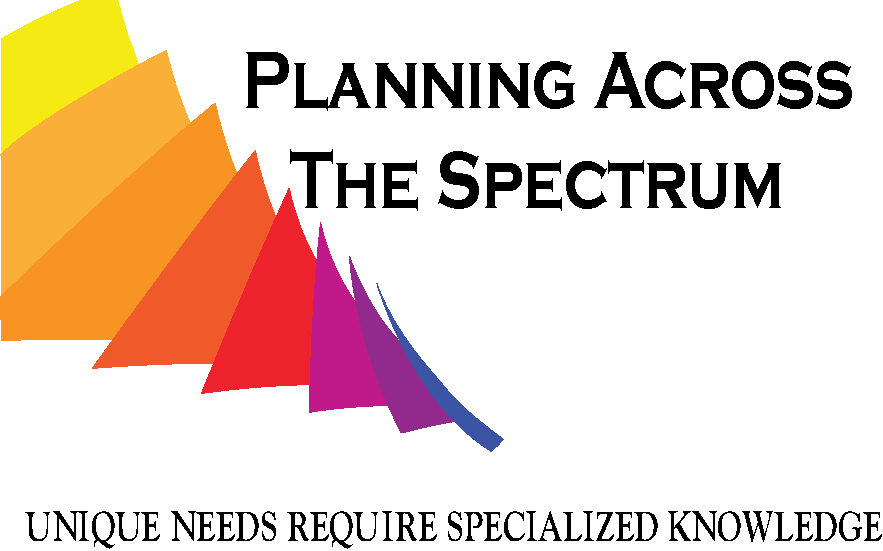 ---
Special Needs Trusts
I've found there is a lot of discussion around special needs trusts, and it runs the gamut from families having never heard of one to families thinking the trust is the ultimate solution. Trusts, in general, are designed to fit specific circumstances – special needs trusts are no different. There are several types of special needs trusts, and picking the correct one is extremely important. It's also important to consider who is managing your money, my general opinion is family members shouldn't be Trustees – and I'll explain why in more detail in a bit. The biggest advantage to using a special needs trust is the ability to maintain social security and Medicaid eligibility, despite having greater than $2,000 of assets. 
What is a Trust
Webster defines a trust fund as "money that belongs to one person but is legally held or managed by another person or by an organization". Breaking this down, the person the money belongs to is the "beneficiary". The person or organization holding and/or managing the money is the "trustee". The person(s) or organization(s) who provide the money is the "grantor". There may be also be a "primary representative", somebody who represents the beneficiary and is authorized to make requests for money (disbursements) from the trustee; and a "remainderman", somebody who receives benefits after the beneficiary passes away.
Types of Trusts
Let's discuss the types of Special Needs trusts that are out there, and when it may be appropriate to use them. The trust I think most comes to mind is a third-party special needs trust. This is a trust set-up using assets from somebody other than the individual with special needs for their benefit. The other types of trust is a first-party special needs trust and a pooled trust. Let's explore in more detail
A third-party trust can be established by anybody on behalf of somebody else, really the only limit is it cannot be created using the beneficiary's assets. So if grandparents want to pay for all their grandchildren to go to college, but one grandchild is unlikely to because of disabilities, they may put the money into a third-party special needs trust for that child. However, if an individual with a disability comes into money – perhaps a structured settlement because of a malpractice suit, or they were designated as beneficiaries in a life insurance policy; they can not create a third-party trust.
This is where a first-party trust is utilized. If an individual has more than $2,000 (as of 2016) of resources they run the risk of losing eligibility for Social Security and Medicaid. As the person with Special Needs accumulates resources, they would put the extra into a special needs trust for their benefit.
The biggest difference individuals and families need to be aware of between a first-party and third-party special needs trust is Medicaid payback. Put simply, this means the State is going to take money from whatever remains in the trust to pay itself back for the cost of Medicaid (the medical benefits the individual received while living). The States will provide a very detailed invoice, and if the remaining amount in the trust is not enough the balance will be forgiven. Likewise, if there is more than enough in the trust to pay the State back, the balance will go to the remainderman.
A pooled trust is a trust administered by a non-profit organization, and houses trusts for multiple individuals in separate accounts. There are quite a few advantages – the limits for contributing and having the money managed are often much lower, it's administered by a professional organization, and in many cases they will accept an established trust. There are (3) local pooled trusts – First Maryland Disability Trust; Shared Horizons (DC); and the Arc of Northern Virginia Pooled Trust.
Trustee
In the beginning I mentioned family members shouldn't be trustees. This is a pretty broad and sweeping statement, and it's meant to be. A trustee has a critical role to play, they manage the money in the trust, and are responsible for ensuring they continuously act in the best interests of the beneficiary. I think it can be difficult for family members to remain impartial, especially when large sums of money are involved. The upside to having a family member or friend as Trustee is they really know the individual, and they know what you would want. 
So what about a corporate trustee? After all, they may not know anything about the beneficiary, how can you be sure of the beneficiary will have the quality of life you want them to have? First – not all corporate trustees are created equal. Do your homework, learn about the company(ies). Advantages include – stewardship, companies who act as trustees typically have a lot of experience managing assets. They're less likely to spend frivolously, making sure the money is really used for the beneficiary. Banks, like Sandy Spring; and trust companies, like Cumberland Trust; are examples, but it's up to you to do the leg work and interview them. It's also important you collaborate with your estate planning attorney to ensure the trust outlines what you want.
Using a pooled trust eliminates the need to pick a trustee. Instead, you would select who the primary representative will be; and they will request funds from the trust on behalf of the beneficiary. The non-profit managing the trust will evaluate the request and approve it, request more information, or disapprove it. Again – in the interest of the beneficiary using the trust document as a guide.
This is a lot to think about, and thankfully you're not alone. Work with your team – your financial planner, attorney, accountant and support network to weigh the pros and cons of each choice. These decisions are heavy, as they should be – but once put in place will provide peace of mind knowing your loved one will be taken care of after you're gone. Ultimately you have the final say, but leverage the knowledge and experience of those around you. The worst thing you can do is nothing at all.
---
Tags