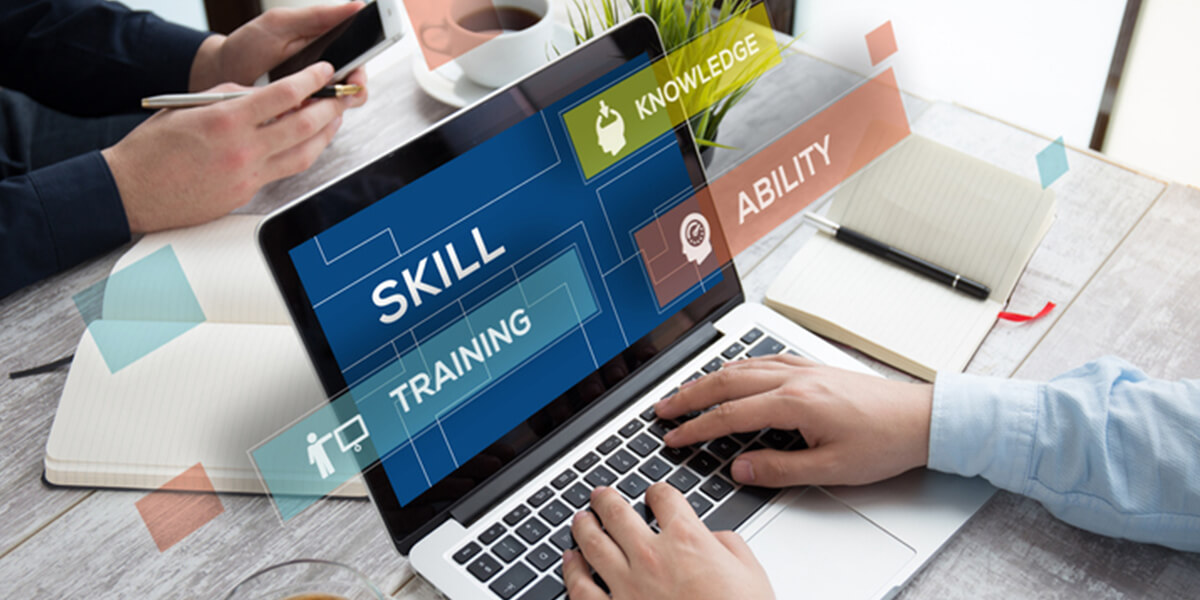 ---
Self-Employment: A Viable Strategy
One of the harsh realities of being autistic and/or neurodiverse is that you can't always rely on companies to hire you.  Despite various anti-discrimination laws and diversity initiatives, it can be very difficult for big companies to suddenly – and consciously – challenge decades of unconscious biases, which in turn leads to a meaningful shift in hiring practices.  As much as I love and appreciate the technology sector, I know there are countless autistic individuals with passions and skills that can be utilized in ways a traditional 9-to-5 job can't fully leverage.  It's for this reason (among many others) that I believe self-employment is a great option for autistic individuals, especially when it comes to creating something unique.  Yet this option is seldom brought up when we talk about finding employment when you're on the spectrum.
One of the best things about being autistic, in my opinion, is the fact that you don't think like everyone else. Granted, that can be a double-edged sword depending on the situation. But just because somebody hasn't done something before doesn't mean it's a bad idea. If you have a passion and you love what you do, there's likely a way to monetize it, or transform it into a career.
The Case for Self-Employment
Self-employment is appealing to people with autism for so many reasons.  First and foremost, you are able to set your own hours and work on your own schedule. You can focus your energy on tasks you're invested in, and ignore the menial (and pointless) busywork that often accompanies a traditional job.  If you struggle with something, you can hire a fellow freelancer and have them do it for you.  You don't need to ask permission to alter your workflow, nor do you have to ask for accommodations. You are the boss. You are the accommodations.
It's a lot easier to start your own business than people realize.  Autistic individuals often get caught in the weeds, which makes it all the more difficult to take that first step towards self-employment.  When that happens to me, I have to remind myself of Occam's razor: "the simplest solution is usually the correct one".   I tell myself that time and time again, to remind myself how important it is to just get the ball rolling.  If you have a good idea, nothing is stopping you from seeing if that idea works.  And who knows what market might exist, and what might be out there.
Success Stories
Andrew, our events facilitator, is living proof of how self-employment is such a great option for people on the spectrum.  He's incredibly passionate about sharing events with the community, and I was in a position to take him under my wing.  I saw how valuable his contributions could be; how his skills and interests complemented my own.  Andrew's now in charge of putting together our events calendar that catalogues every autism-related event in Connecticut, and he's become an irreplaceable part of the team. As he writes in this article, he's working a job that didn't exist before, getting paid for something that he likes to do, and doesn't have to worry about doing tasks he doesn't enjoy.  It's the perfect set-up.
And when Andrew had another idea, based on another passion of his, we saw an opportunity to capitalize on a market that might exist.  We began to give presentations on driving with autism, and the response has been overwhelmingly positive.  I used to think that driving with autism wasn't a big deal — though I like to joke that my insurance company thinks otherwise.  All kidding aside, the success of these driving presentations demonstrates how passions can give rise to great ideas that benefit a lot of people.  If either of us were working for a monolithic corporation, and forced to work as cogs in a larger machine, this amazing idea would never have blossomed into what it is now.
I know how frustrating being a cog can be.  I used to work for a large company, and it was a frustrating experience.  If I knew there was a better way to work, I wanted to be able to do it — but I was ultimately limited. I realized that one of my passions is helping other people start their own businesses, and I saw a need to help people with their finances, with families, with providing benefits, and helping people find resources.  So I decided to start my own business, and I'm now able to do all the things I'm passionate about on a daily basis.
Applying for a pre-existing job when a company is hiring shouldn't always be your first step when looking for work.  Working on your own can offer so much more flexibility.  You're in control of your work/life balance.   And when you're paying yourself and coordinating your pay with the reinvestment in yourself — in your business — you're building something that's yours.  I feel that it's a great way to give back.
Making Self-Employment a Reality
Getting a job is important in that everybody wants to be a business owner, but it's a lot easier than people think — even when financial people like me and the tax accountant make it a lot more complicated than it needs to be. So if you're looking into starting your own business, here's a quick guide on some basic things that you should do to make it happen:
Find something that you like to do and find a way to get paid for it.  If you have a valuable skill, you need to network and find people who will be able to utilize your talents on a freelance basis. Whether it's selling a product or a service, it should be something that you could spend all day doing.
Set up your brand and market your business.  You can start with a name, and make a free website using a service like WordPress, Wix, Weebly, or Squarespace.  You can design and print cheap business cards at your local Staples, or order them online.  But don't go too crazy.  The business is going to evolve. The services are going to evolve. You should listen to what people are telling you they want and take that into consideration as your business grows
Be conscious of your finances.  I recommend having a separate bank account just to make life easier. Have income from the business deposited in the bank account, get a separate debit, credit card, checking account, etc.  You don't need an LLC, although they are not a bad idea. You also don't need a separate tax identification number at first, though once your business has really gotten rolling it's not a bad idea to get one.
When it comes to building your brand, don't let money be the barrier. It costs a few bucks for a website, it costs a few bucks for business cards,and it costs only $5/month if you want a custom Gmail domain. I think that's worth it, because it comes off as so much more professional.  You could have a separate business phone number, and forward to Google Voice so you can screen calls.
Our current economic climate might make the prospect of starting your own business a scary one, but it's not impossible.  With so much work being done remotely, now is a great time to hone your skills and market them to others.  You never know what kind of success you may find unless you try.
---
Tags