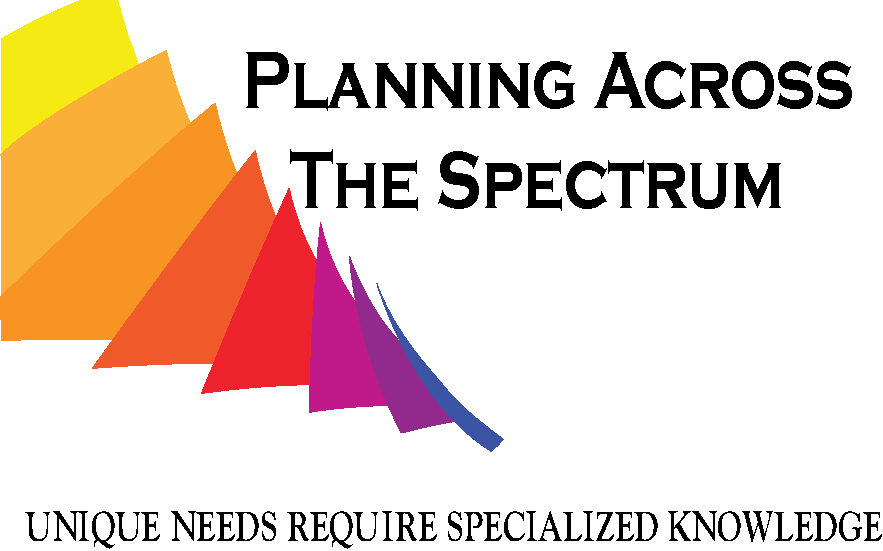 ---
Financial Planning
Are You Looking for Financial Advice?
Have you ever thought of doing your own financial planning or making financial decisions for your retirement? If so, you'll know it's difficult because there are just so many things to consider and even more financial products and strategies available. Most of us don't know where to start, so we turn to a professional for help. If you are considering consulting a professional, you'll need to know what to expect from a good financial planner. You want to focus on a professional who provides financial planning advice and is committed to acting in your best interest.
What is Financial Planning
Financial planning is the process of defining your financial goals, such as knowing when you will need to use your money, and what you will be using it for, and then laying out a plan of action with specific steps you need to take to pursue those goals.
To give appropriate advice, a financial planner must gather personal and financial data about you. They use this data to create projections that show you when and how you can manage your goals. These projections are based on a set of realistic assumptions about inflation, investment returns, how much you can save, and how much you will earn and spend.
If you interview a financial planner who begins talking about a specific investment or product without first gathering data about you and putting together projections for you, then likely you are talking with someone functioning as a salesperson rather than as a financial planning professional.
Why Work With a Financial Advisor
An experienced financial planner can give advice on some or all of the following:
What you need to do differently
How much you need to save
What types of retirement accounts to use (IRA, Roth, 401(k), etc.)
What type of mortgage you should have, if you should pay it off, or refinance
What type and how much insurance you need (this would include life insurance, long term care insurance, disability, and some planners also give advice on property and casualty and health insurance)
How much to keep in your emergency fund
What changes might improve your tax situation
What rate of return you will need to earn to work your goals over a given time frame
Whether it makes sense for you to downsize later in life
What level of investment risk is appropriate for different types of accounts you have
Also, many financial planners provide estate planning advice and tax planning services. Ask a financial planner which of the above items they address, and ask them if they put their advice in writing. Getting recommendations is writing is always a good idea, as it leaves no question as to what course of action was recommended.
A professional financial planner will not make recommendations until they understand your goals and have devised a long term financial plan for you. If you meet with someone who starts talking about a financial product right away, even if they call themselves a financial planner, they are more likely interested in making a sale. An experienced financial planner will want to gather account statements and data on all aspects of your financial life.
Who Qualifies as a Financial Advisor
The term "financial planner" and "financial advisor" typically mean the same thing. But certainly, not all financial planners or financial advisors are alike. The level of education, training, and experience that a professional has will make a big difference in the quality of the advice you receive. Some people do their own financial planning, and others look for professional assistance. An experienced financial planner can help improve the quality of the financial decisions you make.
There are at least 100 financial designations, and many are just empty titles that don't mean much. The title "retirement specialist," for example, is a made-up label that has no backing from a recognized industry group. The ones you want to look for are the ones that take a significant amount of time and expertise to master before the designation is awarded. These include the CFP (certified financial planner), the PFS (personal financial specialist) and the CFA (chartered financial analyst). Planners with these designations at least have a proven level of competency within financial planning and investing. To earn the CFP® designation, for example, a planner must pass an exam that tests knowledge of insurance, investment planning, tax planning, retirement planning, employee benefits, and estate planning. There are also many specialized designations, such as those that our Planning Across The Spectrum advisors have to deal with specific life situations such as a family member with autism.
How Financial Planners Charge
You'll find that fee structures vary. Typically financial planners charge fees in one the following ways:
An hourly rate
A flat fee to complete a specified project
A quarterly or annual retainer fee
A fee charged as a percentage of assets that they manage on your behalf (Typically anywhere from 2.0% per year to .50% per year. The more assets you have, the lower the fee usually is.)
Commissions paid to them from financial or insurance products you buy through them
A combination of fees and commissions
Always ask a financial planner for a clear explanation of how they are compensated.
Now that you know what goes into getting financial advice, you're ready to research and interview a financial planner so you can focus on a professional that wants what's best for you and your family.
The opinions voiced in this material are for general information only and are not intended to provide specific advice or recommendations for any individual.
Securities offered through LPL Financial, Member FINRA/SIPC. Investment advice offered through Private Advisor Group, a registered investment advisor. Private Advisor Group and Planning Across the Spectrum are separate entities from LPL Financial.
---
Tags