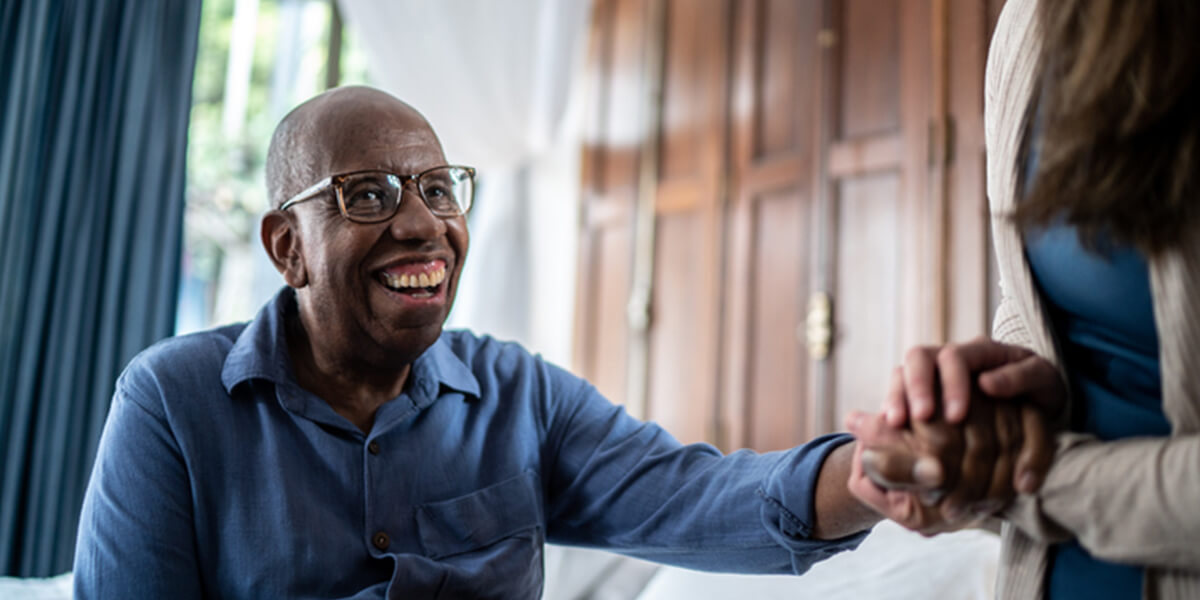 ---
When Should A Financial Planner Consider Skipping The Special Needs Trust
There is a general understanding in the special needs community that a close eye on estate planning will be needed for family members who have disabilities. We agree, but be aware, your unique situation is different from the community's. A special needs trust is not necessary or recommended for all of our clients or their families.
1. The biggest reason why we would not recommend a special needs trust is if the person is capable of handling their own money. If someone can pay their bills, manage a rental property, manage a business or is working and is living mostly independently, a special needs trust may not be in their best interest. The deciding factor to whether it is necessary is what benefits they rely on. Are they going to be dependent on the Medicaid waiver support systems through the state? Or are they just on SSDI where there's no asset limitations of what they have in their name?
If SSDI is all they are using to support themselves, there is no reason for them to have a special needs trust. At that point, a different type of trust might be set up where they have control of decisions made within the accounts.
Of course, looking at the person's future needs are important as well. If you anticipate needing benefits in the future, a plan would be helpful to understand how to make that happen in the least restrictive way possible. At the point that is needed, they may still be able to do the planning for themselves.
2. The second reason we would not recommend a special needs trust is related to the previous explanation. If the person is not on benefits with an asset limitation, they can receive inheritance outside of a special needs trust. If they don't understand money or how to manage it for themselves, what's important here is whether they have the support they may need to manage the funds. Do they have family that can support them if needed? A system of people who are making sure that they are getting all that they need, that they're investing and spending their money wisely, and as they need? A trustee is not necessarily required to do that. All they would need is a trusted and dedicated supportive person or a community to make sure that they have what they need and that they're being supported in what they need.
Why is a special needs trust not required in the situation? "What does a special needs trust actually do?" is really the better question. The function of the special needs or supplemental needs trust is to remove the ability for the person to be in control of or access their money independently. This person will not be able to choose how money comes out of their account independently and will always have to ask permission from a trustee to say it's OK to spend money.
A special needs trust is not always required to build the structure of supportive financial management. Supportive friendships, family members and professionals can be there to support a healthy relationship with money. If you are the only person you trust to manage the outcomes of your loved one's spending, find more people to try to build your community support network, don't just remove the access that your loved one might have to their financial future. Find people who you can trust and use them to support the person you love.
Educate your loved one, child, or sibling, on financial literacy. What does it mean to go to the bank? What does it mean to spend your money? What does it mean to have a credit card? What does it mean to pay bills? What support is necessary? What reminders need to be put in place to make sure that deadlines are not being missed? All this can be done outside of a trust with the right support network.
There are definite reasons to open a special needs trust that include being on programs that are valuable to keep, including Medicaid waiver support programs and SSI when there's no future expected SSDI (which is the case for some people who have late acquired disabilities without a work history). Other reasons to make sure a SNT trust is in place is to help support someone who may do harm to themselves if they had access to a large amount of money.
In a lot of cases with I/DD, there is not that much risk of people over spending their resources. There's often more of a risk of people not spending enough: Not asking for support when needed, not asking for support when wanted, not building friendships, not going to the movies, not going out because they're afraid to spend money because they don't understand it. They may internalize the stress or worry that their families felt with money and be cautious to do anything special for themselves. Supports need to be in place to feel more comfortable and empowered to understand what they have, what they're able to spend, and how to do that in a way that leads them to a life that they want. Working with a financial planner who understands all of the above gives the person the opportunity to envision what is possible for them and to stay on track with financial goals.
One of the ways we try to put power back into the hands of our clients with disabilities is to empower them to have more control of their financial lives.
We are not attorneys. We work very closely with attorneys to clarify an individual's financial plan and estate planning needs. A special needs trust is a very important tool to many individuals, but is never a blanket recommendation.
Contact Planning Across The Spectrum for neurodiverse financial planning services.
---
Tags