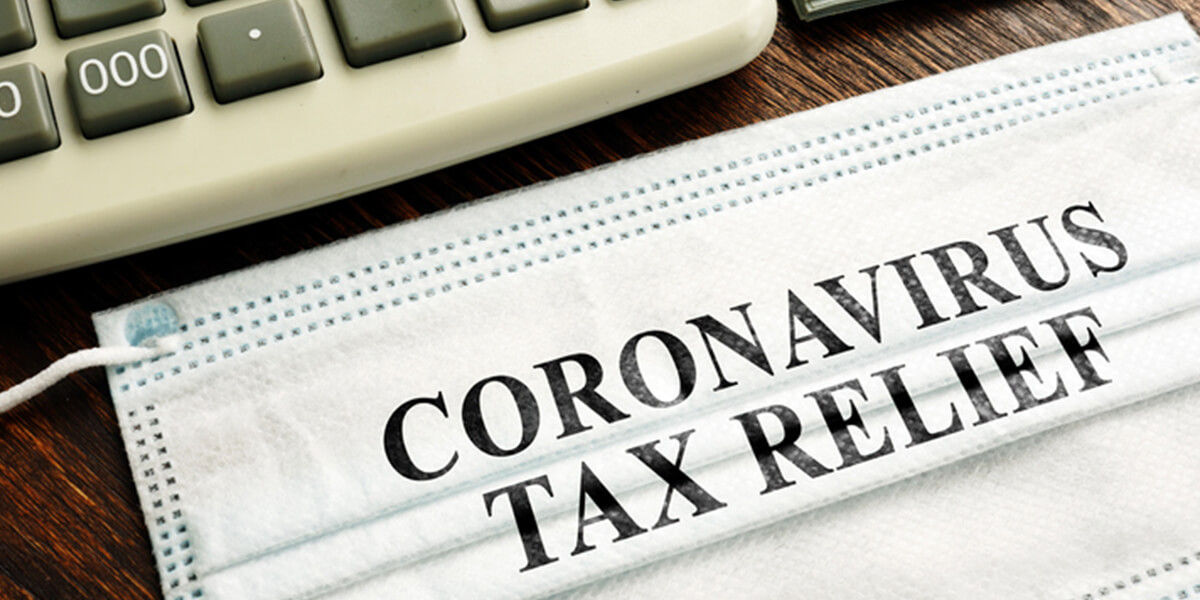 ---
What The 2nd Stimulus Bill (COVIDTRA) Means For The Disability & Neurodiverse Community
After months of negotiation, the US Congress has finally passed the Coronavirus Stimulus 2.0 bill. The bill provides federal funding through Q3 next year, provides stimulus checks to individuals, provides financial and tax benefits to small businesses, addresses student loans, and has several personal financial planning changes. We will focus on issues that directly affect the disability community #autisim #neurodiversity #special needs planning. We pride ourselves at Planning Across The Spectrum (PATS) at helping families navigate their changing financial planning needs, specifically where issues that directly affect families with special needs individuals need to be addressed.
1. Stimulus Checks of $600 are on the way. At PATS we always consider how these issues may affect a financial plan designed with Special Needs in mind.
a. The check and Disability Benefits
Most recipients of Social Security Disability Insurance (SSDI or Disabled Adult Child) and Supplemental Security Income (SSI) will be eligible for the new $600 COVID-19 stimulus check. SSI recipients who have children under 17 are eligible for an extra $600 per child, provided the child lives with them for more than half the year. The stimulus check will not count as income, there is no need to report it to Social Security Administration. At PATS we always include SSI and SSDI as part of the financial plans that we design. Please check with one of our advisors of you have any questions.
b. The check and asset levels / ABLE accounts
The $600 dollar stimulus checks do not count towards the asset limits for 12 months. At PATS we are always looking at preserving Government benefits where income and asset limitations are important. Please follow the link below to the PATS website where we discussed the strategy of contributing the stimulus payments to an ABLE account. https://planningacrossthespectrum.com/blog/stimulus-payments-able-account/
c. The check and Medicaid
As above the $600 is not counted as income so Medicaid eligibility and benefits will not be affected. The 12-month rule discussed above still applies, so be careful to not retain portion of the check that may impact asset levels. Certain Medicaid Waivers may, however, restrict how the stimulus payment can be spent. At PATS our advisors work with experts in Medicaid rules. Please contact us with any questions.
d. What about dependents on tax returns that are 17 years or older?
Unfortunately, similar to the last bill, only dependents under age 17 are eligible for the stimulus payment. Although someone on SSDI/SSI may be eligible for a stimulus check, they are not eligible unless they file their own tax returns. There are IRS guidelines for young adults filing 2020 returns in order to receive the first stimulus check, and likely this bills $600. Please contact your PATS advisor for further information.
2. Flexible Spending (FSA) balances can be carried into 2021.
Many of our #neurodiverse families use FSA accounts as a tax efficient way to pay for child-care, support staff or services. The bill allows unused FSA dollars to be carried into 2021. Note that Employers must permission the FSA plan to allow this roll-over. PATS advisors are well placed to help with neurodiverse tax planning services, including how and an FSA account can help lower taxes if utilized correctly. Please feel free to reach out to discuss this part of your financial life
3. The AGI hurdle for medical expense deductions is permanently set at 7.5% of AGI (Adjusted Gross Income). This threshold has varied between 7.5% and 10% in the past few years. Many of our #special needs planning clients claim expenses related to their or their dependents disabilities in this medical expenses' category. Examples of qualifying deductible expenses are below. If these expense total more than 7.5% of AGI, taxable income is reduced. Please lookout for our upcoming blog "tax planning for individuals with disabilities". At PATS we have registered tax preparation agents who can assist in the preparation of tax returns. Our advisors are trained to understand and make tax -recommendations for special needs individuals and their financial planning needs - please contact us or more details. Examples of expenses that may be able to be claimed include:
a. Special Schooling including tuition or tutoring by someone especially trained to meet the child's needs. The purpose and primarily reason for the choice of school must be to alleviate or remediate the disability.
b. Typical preschool education as the primary purpose is for socialization required because of developmental delays, not education.
c. Aides required for a child to benefit from regular or special education.
d. Special instruction, training, or therapy such as OT, Speech, or remedial reading
e. Diagnostic evaluations by qualified personnel.
f. Certain genetic testing can be deductible (must be related to a medical condition).
g. Parents' attendance at a disability related conference. Parents who attend #neurodiversity or special needs planning conferences primarily to obtain medical information concerning treatment for and care of their child may include the following admission and transportation costs.
4. Some thoughts on Life Skills - Nutrition assistance
The stimulus package raises SNAP benefits by 15% for six months but does not expand eligibility. This is more generous than the original bipartisan agreement from earlier in December, which called for a four-month increase. At PATS we have and provide neurodiverse mentoring and counseling services. Nutrition is essential but so are other life skills such as driving, social interaction and self-advocating
Please follow the line below to see how we work with "Driving with Autism"
https://planningacrossthespectrum.com/transportation-driving-with-autism/
Please follow the link below to see our team, and feel free to reach to an advisor, event coordinator or family growth mentor.
https://planningacrossthespectrum.com/special-needs-financial-planning-team/
5. Charitable Contribution Rules have changed
Many institutions and organizations that work with our #neurodiverse communities rely on charitable donations for funding. The new stimulus bill:
a. Extends the above-the-line deduction for cash contributions to charitable organizations up the $300 into 2021.
b. Removes the marriage penalty so that joint filers can now claim up to $600.
At PATS we work with both individuals making charitable donations as well as the neurodiverse institutions that accept charity as part of their funding. We can help design personal charitable strategy that is tax efficient and helps organizations that are important to you. Please reach out to our advisors to discuss further.
---
Tags