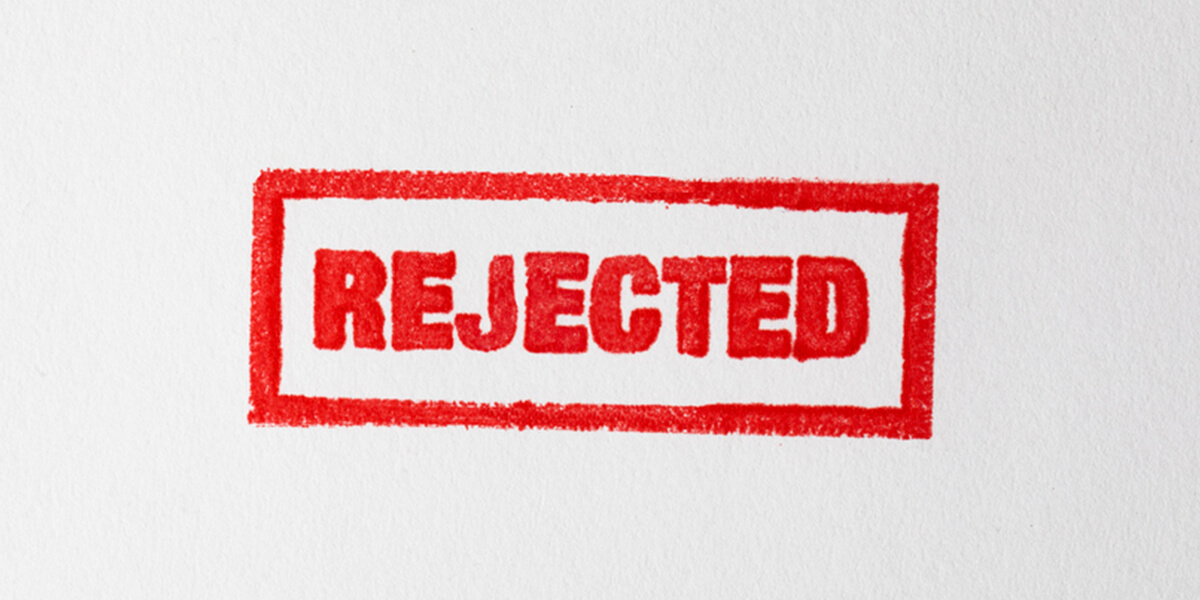 By Elizabeth Wolleben Yoder
Posted January 28, 2022
---
What Should You Do As A Special Needs Person Who Receives A Rejection Letter From The SSA?
Special Needs people receive rejections from the Social Security Administration every day for benefits they are entitled to receive. But getting a rejection does not mean that the benefit will never be available to that person. Some rejections are simply errors in not submitting paperwork in the "right way."
The rules of SSI and SSDI are complicated enough that when someone applies, they may not understand that if they have worked long enough for an SSDI benefit to be given, they have to apply for that benefit prior to applying to SSI. A rejection would come if they went "out of order" in filing for benefits.
When someone has not worked long enough for an SSDI benefit, it might be the asset limit of SSI that causes a rejection.
Often your application for one benefit is an application to both without you being told. A rejection from one benefit is not a rejection from both. So if assets are too high for SSI, you could still be receiving the acceptance of your SSDI application, which is not tied to how many assets are held.
The person who you worked with at the SSA may also not understand all the rules applied to your special needs case. When requesting assets to be applied to SSI, some will ask for ABLE account balances and then count those assets toward the asset limit. This is in direct violation of the rules of ABLE accounts. Others will count life insurance policies in which they are a beneficiary but have no access to the cash value of the policy.
The reality is often by the time many special needs people file for SSI or SSDI, they are already worn out by being told no. They've tried to make a work-life successful but it did not go as planned. Many people hold on to the idea that they don't need support and by the time they have decided to file, they are doing so out of resignation and not from a place of commitment to positive change and support. Or their parents are applying for them and they are worn down by the many different voices they have heard that make them think that maybe it won't work out. Rejection can be a barrier to moving into a more supported life.
When rejection happens, we recommend that someone reach out to a qualified benefits specialist to help with the appeals process so some of the burdens of the process are lifted onto someone who has worked within the process many times.
As specialized certified special needs financial planners, we do not work through the application process for SSI and SSDI. However, we do have connections with those who do and can help with the next steps to make sure the coordination of the future Social Security recipient's income and assets so that they have the support that they need to live the most independent life possible.
Contact Planning Across The Spectrum for certified special needs financial planning services and assistance with your SSA challenges.
---
Tags