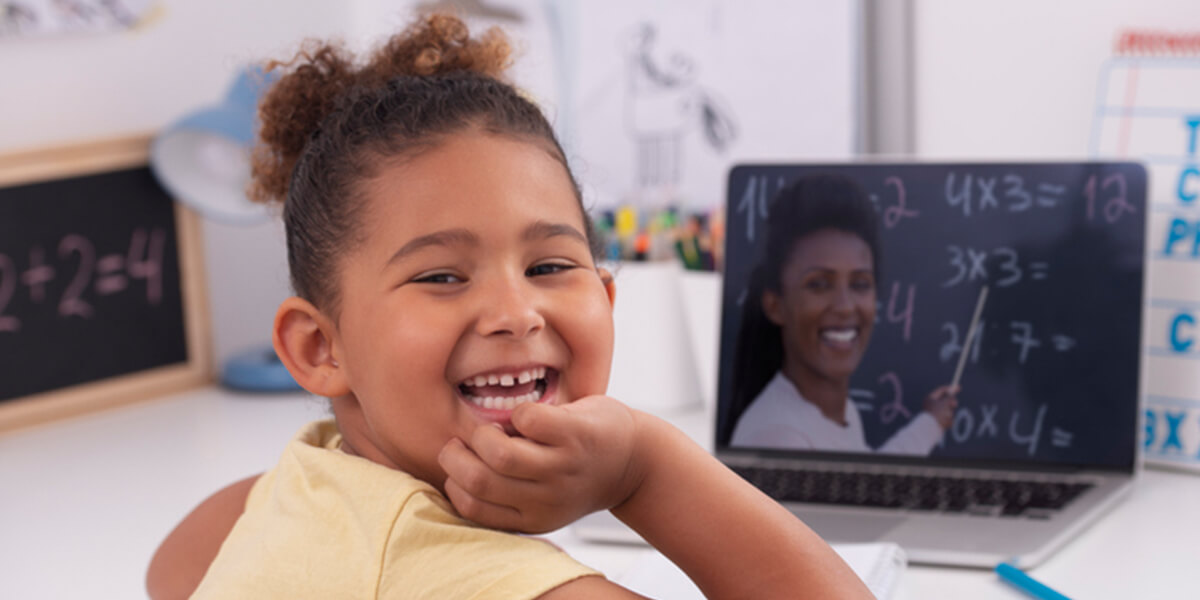 Posted September 13, 2020
---
Preschool in a COVID-19 world
Real talk – today my wife and I decided to pull our daughter out of preschool because of COVID-19. This is not Education.
Due to Covid-19 regulations, we opted to try "distance learning" thinking that it would be relatively simple to manage given that it was for a pre-k 3 class. We expected some activities to do at home, maybe some books, and some check-ins with her teacher and class. She was so excited and so were we! That was, until we got this schedule.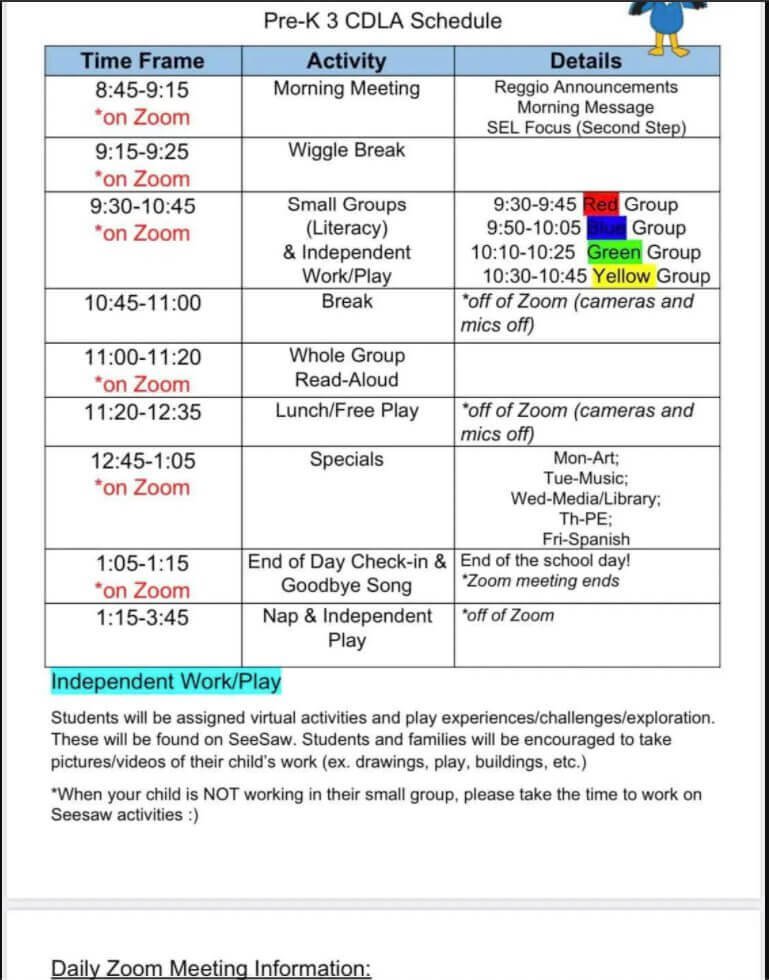 This is the expectations that were placed on our 2.5 year old daughter. She was to sit at a computer all day from 8:45 AM to 1:15 PM with a couple 10-minute breaks and a break for lunch.
My wife and I are total pro-tech parents. We've never been the type of people who worry too much about regulating "screen time". We are also parents that believe that children learn best through play and through experiences, especially at 2 years old. I only saw stress on my wife's face when she read through this and all of the other instructions from my daughter's school. How, at 2 years old, was she going to manage this? This was not a match for us.
We support our schools and we absolutely support our teachers during this crazy time. That being said, I also wonder at which point are the expectations we are putting on our children too high? At what point do we decide that their mental health and wellbeing are worth more than the arbitrary measurements we have put on their academics? These kids have faced trauma in 2020 – isn't it time to cut them some slack, vs giving them schedules that are more demanding than what we are asking of ourselves as adults?
I am lucky. My daughter isn't even quite 3-years-old. She doesn't *need* to be in school right now so while we were sad to have to pull her out, we know that the implications on her likely won't have a huge impact in the long run. I know that for so many parents, this isn't the case. I can't say I have "the answers", but I don't think this is it.
We know everyone is trying their best. And preschool during COVID-19, and a public preschool at that is no easy job for any school administrator.
---
Tags