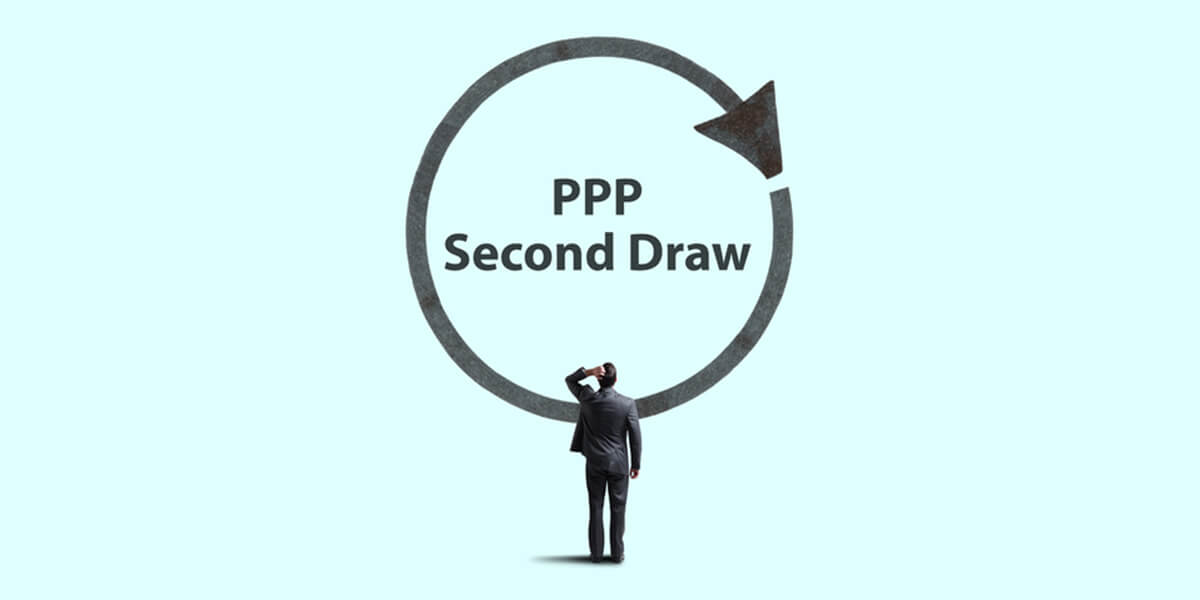 ---
Can the Second PPP Help Me as An Autistic Small Business Owner?
Author: Becca Lory Hector and Andrew Komarow
As a small business owner and an autistic adult, whenever I get emails from the bank, I panic. Official mail freaks me out, and I fight through fear when faced with financial decision making. The language used in financial communications makes my head spin, leaving me afraid to open mail. I feel I need a friend or colleague to help me and fill out the forms. That is why I find it essential to have a financial advisor at my fingertips, and not just any financial advisor but one with experience handling those of us with 'special needs'. I need someone who knows those how to navigate Medicare, Medicaid, and SSDI inside and out. And that was before the pandemic.
These days, I need that person even more. Finances were complicated before, but in this COVID world, even more so. Many of us took hits to our earnings from the global shut-down and even more of us lost employment all together. In response, the American government gave us the Paycheck Protection Program (PPP).
During the first go round with the PPP, small businesses did not really benefit, while large corporations were receiving forgivable loans in the millions. The second round of the PPP has just been released and it was designed with small business owners in mind. That said, I got my first bank email about it and I am already overwhelmed. I have questions. I want to make sure I get what I am due, but also that I am understanding the fine print. It is complicated and I cannot tackle it alone. For this I need my Special Needs Advisor.
Since not all of you have your own handy dandy special needs advisor, I decided I would share mine with you. I asked Andrew Komarow of Planning Across the Spectrum, my biggest PPP questions. Here are his responses:
Q1: What is the difference between the first roll out of the PPP and the new one?
The Paycheck Protection Program (PPP) will be extended to assist small businesses with payroll expenses. More information will be made available by the SBA soon. Major differences to Round 1 are:
Round 2 applicants can have no more than 300 employee's vs 500 in Round 1 - so smaller businesses are being helped.
Businesses must show that revenues took at least a 25% hit in last year's first, second, or third quarter compared with 2019. Round 1 loans imposed no such requirement, so even thriving businesses could get a forgivable PPP loan.
Small businesses can apply for additional funding that is expected to cover fewer than three months of payroll costs.
Businesses who previously received PPP funding can deduct expenses associated with their forgiven PPP loan, effectively reversing guidance from the Internal Revenue Service.


Q2: Who qualifies for the second PPP?
A borrower is generally eligible for a Second Draw PPP Loan if the borrower: 
Previously received a First Draw PPP Loan and will or has used the full amount only for authorized uses.
As mentioned above has no more than 300 employees; and showed at least 25% lower gross receipts between comparable quarters in 2019 and 2020.
If you are a small business or a sole proprietor (such as a 1099 earner) then there is a simplified loan forgiveness process if you receive less than $ 150,000.
Q3: Is forgiveness available for these loans? How is it decided?
Like the first round of PPP loans, this round recognizes payroll, rent, covered mortgage interest and utilities as qualifying expenses. The 60/40 rule – mandating that borrowers spend at least 60% of PPP funds on payroll costs during the covered period. This still applies to PPP loans this time around for businesses to qualify for loan forgiveness.
However, a few new expenses have been added, which you should take into consideration when deciding how to allocate your PPP funds. Here is a list of all the qualifying expenses, as outlined in the latest SBA guidance:
Payroll costs.
Rent.
Mortgage interest.
Utilities.
Worker protection and facility modification expenses to comply with COVID-19 health and safety guidelines.
Property damage costs related to damage, vandalism, or looting due to public disturbances and not otherwise covered by other compensation or insurance claims.
Supplier expenses that are essential to the business's operations at the time of purchase
Covered operating expenditures.
Some of these categories are a bit vague, so talk to a qualified financial professional or your local SBA 7(a) lender to make sure you are following applicable SBA guidelines. You can read program details and the most recent guidance directly from the SBA here.
Q4: The loan says it is based on a loss of 25% of your income. Can you explain what that means and how to prove it?
Although we are awaiting guidance on the 25% rule, it is based on revenue. Revenue is gross sales, not necessarily profit. For example, some businesses may be eligible if their revenue is down because of the pandemic, but their expenses also decreased making their take home pay even.
An example:
You charged $10,000 for speaking engagements in 2019. This involved flying, travel, food and hotels. So, you only profited $7000 after paying for all the costs. Your revenue was $10,000, your expenses were $3,000, so your INCOME was $7,000.
Now let's say in 2020 because there was no more traveling your expenses obviously went down, but so did the number of speaking engagements. You hosted some online events that still made less money, but with less expenses.
Your revenue is $7,500, but your expenses were only $500 for zoom, webcam and remote expenses. So, your take home is still $7,000. In this instance you are still eligible for a second round of PPP because your revenue dropped 25% from $10,000 to $7,500.
At Planning Across the Spectrum, we have experienced advisors who can help guide you regarding your eligibility. Feel free to reach out.
Q5: Where do I go to get the application? How do I file it? What information will I need to apply?
You will want to contact your local bank ideally if you have a business relationship with them. You should not need to fill out any paperwork directly with the SBA. If you have multiple banks, consider the one who is "smaller" and who you may have a business relationship with.
Lender Match can help connect you with a lender. You can also view all lenders near you on a map.
Q6: What if I missed the first round?
Good news! You can still apply for the 1st round; they have reopened the window for a business to apply. There is lots of information out there, almost too much! The best solution is to not waste time. Contact your local bank and they should be able to assist. The process has become a lot simpler and more streamlined.
Q7: What about unemployment?
Gig economy workers, and self-employed "1099" individuals are also eligible for unemployment compensation. You can still apply now, and potentially receive back pay. When in doubt we encourage you to apply.
The relief bill extends eligibility to include self-employed individuals, independent contractors and those who have exhausted their state benefits. It also provides for individuals who quit their jobs due to
coronavirus-related concerns.

Eligibility is extended to March 14, 2021 and increases the maximum amount available by $300
per week.
Andrew's final thoughts:
If you have not applied, and you are concerned about all the details, all the legal language, we encourage you to apply, the worse they can do is say no. This is confusing for everyone, even experts in the fields. You should always ask for everything you are rightful entitled too and eligible for.
Feeling better? See, there is absolutely nothing better than real and true information to ease one's anxiety. To my fellow entrepreneurs out there, I hope you feel more informed about the second PPP now. I know I certainly do. Is the new PPP good for you? Still not sure? Reach out to Planning Across the Spectrum, ask your questions, and let your own Special Needs Advisor put your mind at ease.
---
Tags