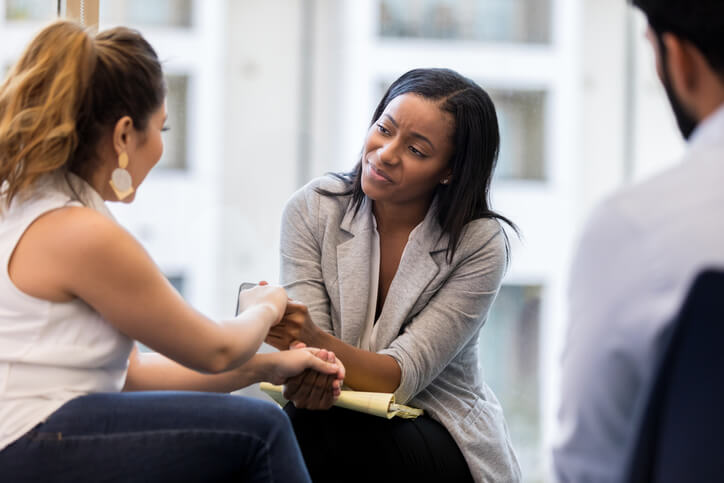 By Robert Dillard
Posted October 28, 2022
---
The Importance of Insurance and Honest Conversations For The Neurodiverse
Every time I am meeting with other caregivers such as myself, I pose a single question: If you could provide and guarantee a higher level of financial security for your loved one's future, you would right? Each and every caregiver I've spoken to says yes and often finds tremendous value in knowing that they could help eliminate some of the stress and confusion that comes with significant life changes and provide that extra bit of care for their loved one. In my personal experience as a caregiver and my professional experience as an Insurance Specialist for the neurodiverse, I have learned that in-depth financial planning that includes a strategy to maximize and multiply each dollar using insurance as a tool is one of the best ways to provide financial security. Financial security leads to confidence in the future and peace of mind, two of the most valuable things we can have as caregivers.
While as caregivers we are in similar positions, we are not all in the same place mentally or financially as others in our community. I am very aware that there is no one size fits all approach, and each situation is deeply unique. However, in my experience having a plan ALWAYS feels better and safer, no matter the size or type of benefit that can be passed on. The real purpose is to put in the time and effort to build a plan that you are confident in. Therefore, building towards the future you want while also building confidence in how the future will go. Financial Security can be created in many ways, but there's a reason I focus on insurance. My absolute passion and the largest reason I love insurance is that in my experience there is absolutely nothing that can offer the same level of future protection on a guaranteed basis. When used effectively insurance has the power to not only relieve stress, worry, and discomfort but also offer the ability to change the social economic situation of those we leave our legacy to!
This brings me to a very important point that I must stress, the reason that many don't take advantage of the financial security and power found in insurance planning, is that insurance planning often requires conversations that people tend to avoid. There are many conversations that we don't openly have as parents and caregivers of children or adults, especially those who are disabled, that we honestly really need to, especially when we are planning for the future. It is typically because these conversations can be about very concerning thoughts that are just easier to avoid. As an Insurance Specialist who is neurodiverse and a caregiver who has an in-depth knowledge of insurance in these situations I deeply understand and empathize with the position, many families are in. I am proud to have had the opportunity to help many of them navigate these crucial yet complicated decisions. We know that not every family has the luxury to avoid these issues, and we know even more so how valuable it can be for any family to address them.
Among these commonly avoided conversations is what will happen when we are no longer here to care for our loved one, and how will they be able to get the things that they need to maintain the same quality of life or as close to that as possible? What can be set up to effectively provide for your loved one? This question comes with a lot of compounding others, and it can feel like a hopeless loop of worry and is so very isolating! The fact is that you are absolutely not alone in that question, there are thousands of us and we are all right there with you. We know we must often make tough decisions and are sometimes the only person in the room who will advocate for your family and loved ones. With that said, there are ways to help our loved ones maintain access to the medical care and support they receive whether they get means-tested benefits or not. With the right information, you will quickly see all the opportunities you have to navigate your finances successfully. Our financial professionals provide insurance planning for neurodiverse families and can help guide you through these difficult discussions.
We are always happy to extend our hand and help those in our community find the sense of relief that having a plan set in place provides. If you have thought about exploring what insurance protection would look like for you and your family, please do not wait, far too often we only think about getting insurance when we wish we already had it and need the benefits. When thinking about insurance and what we get compared to what we give, it is sometimes hard to think about and get past the initial feelings of how much this will cost me today. However, I think insurance is something that gives back every day. Feelings of financial security can lead to confidence in the future that makes our entire lives more exciting and adventurous, while also making them less stressful. Insurance may have a cost, but it also has a return that you feel each and every day when you hug your loved ones. At its best financial planning and insurance can allow you to live in the moment and really be there with your family. You deserve to have control over your finances, but you also deserve to be there for your family's big moments worry-free. We know you deserve both, and we're here to tell you that you can have them. We can guide you along this path and help you make the best decisions possible for you and your loved ones.
Contact Planning Across the Spectrum to work with Financial Planning Professionals, including Insurance Professionals that specialize in neurodiverse family financial planning.
---
Tags