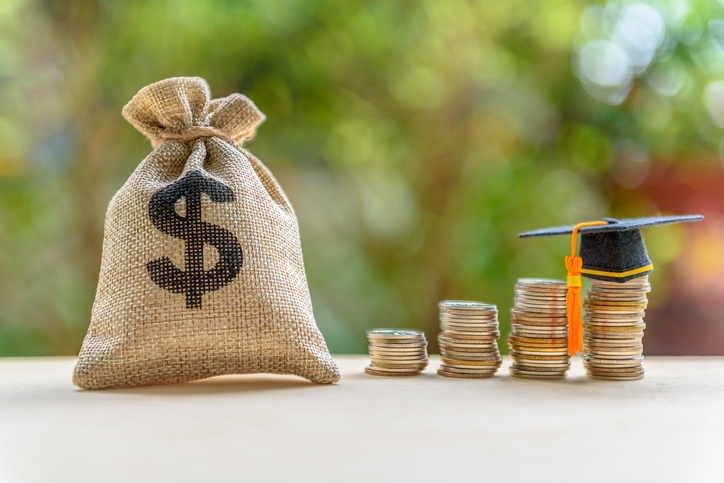 By Elizabeth Wolleben Yoder
Posted May 13, 2022
---
Higher Education & Financial Aid: The Importance Of An Annual FAFSA
Financial Aid for Higher Education can be incredibly complex and confusing, especially for parents and special needs students already distracted by actually going to or supporting their child in going to college and actually getting the education being paid for. There are a lot of things about financial aid in higher education that vary from person to person and situation to situation. However, there are some concrete steps that should always be followed when seeking financial aid for higher education, and by following these steps the entire process can end up being a lot simpler. One of these rules is to complete a FAFSA annually. This is a simple step that will save you a lot of time and headaches.
FAFSA stands for Free Application for Federal Student Aid. The FAFSA is an application that will indicate to the education program or school you are attending your ability to pay tuition and fees for the program. The Federal government will use the results to qualify low-income students and families for grants, work programs, and loans. The college itself will also look at the results and may award scholarships based on the data provided. When looking to receive financial aid for higher education of any kind, a FAFSA must be completed.
Here are a few things to keep in mind when filling out the FAFSA:
Review if you need to fill out just the FAFSA or both the FAFSA and a CSS Financial Aid Profile. Each college will have its own requirements on what they need from you. At the least, you will always need to fill out a FAFSA, but specific programs may require more.
Answer all of the questions asked on the FAFSA, but don't volunteer extra or unnecessary information. Do not include future assets and income, just what is real today and from your most recent tax return. Do not include assets that are in someone else's name (other than the student and their parents) even if you know it is earmarked for a college education. You should also not include your parents' retirement income or the cash value of life insurance, primary home, and other similar sources. You want to be very realistic about your current situation as financial aid can be even more important if future plans for income or financial support do not work out.
While it is important to be realistic and grounded in the information you provide, as it will directly determine the amount of financial aid you qualify for, we want to be very clear when we say do not try to hide assets. It is especially important to be careful with assets that you cannot easily get out of. The CSS Financial Profile will catch all common strategies for trying to hide assets, they are very used to them.
Even part-time students are sometimes eligible for some student aid, but you become eligible by filling out the FAFSA. This is why you need to fill out the FAFSA, it is what technically makes you eligible to receive financial aid. Regardless of what your current student situation may be, if you are a student at a program or school for higher education, it is possible that you will be eligible for student aid, but only if you complete a FAFSA.
The result of your FAFSA defines to the government your family's ability to pay for college by determining the expected family contribution of higher education. This further determines financial aid eligibility, though colleges have options in how much of the financial aid you are expected to need that they are willing to cover.
To repeat, the FAFSA defines a family's ability to pay for college. Some colleges will use the results of the FAFSA to award incentive scholarships to families that they know will be able to pay the full price of attendance. The FAFSA is not only for people who know they will need loans to get through college but also for the families who can afford to pay full price.
Any special needs student in any situation who is looking for financial aid of any kind will need to fill out the FASFA. For nearly all this means it will be very worthwhile, if not necessary, to fill out a FASFA every year. You can count on it.
Whether you feel like you can afford to pay the bill, or if you have assets in the "right place" for tax-friendly distributions and safe use of cash is something that can be planned for if you plan early enough. We highly recommend using a certified special needs financial advisor to review your college spending plans to help you see opportunities to make the cost easier to manage and fit all of your goals. Through effective financial planning, money and stress can both be saved.
We at Planning Across the Spectrum know the world of financial aid better than anyone, and we will help you make the decisions you need to in order to have a fulfilling and happy life. Just Contact Planning Across The Spectrum for certified special needs financial planning services.
---
Tags