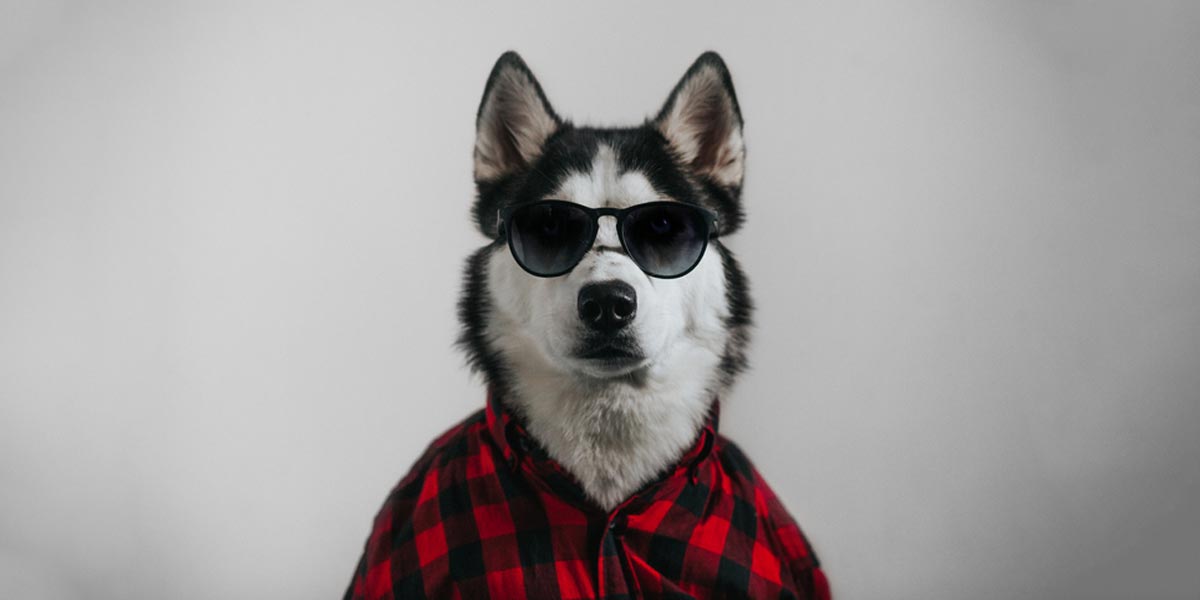 By Julia Vassallo
Posted May 24, 2022
---
A Guide to Navigating HUSKY in Connecticut For 2022
In Connecticut, both Medicaid and the Children's Health Insurance Program (CHIP) are part of a larger program run by the Department of Social Services (DSS) called "HUSKY." HUSKY is comprised of four (4) different plans – A, B, C & D – and each plan has its own eligibility requirements. As with all things relating to insurance, knowing what you do and don't qualify for can get complicated, which is why we'll be breaking down the basics, so you know what plan is right for you.
Please note that the incomes listed are to be used as a guide and are up to date as of May 20, 2022. They may not reflect the exact values DSS uses to determine eligibility, as these figures change on a yearly basis.
HUSKY A (Medicaid)
Who is it for?
Parents, caregivers, pregnant women, and children under the age of 19.
How do I qualify?
To qualify for HUSKY A, there are different income requirements based on the individual.
Children will qualify on their own if their parents' income is approximately $2,277/month (201% of the Federal Poverty Line).
However, if the parents, caregivers, or other adults are applying their income will need to be around $1,812/month (approximately 160% of the Federal Poverty Line) for a family of 1 or $2,442/month for a family of two.
Pregnant women may also qualify, and when they apply, they should count their unborn child(ren) as additional family members when determining their income limits. Their income should be limited to $4,013/month or less.
There is not an asset limit for HUSKY A.
HUSKY B (Children's Health Insurance Program/CHIP)
Who is it for?
Children under the age of 19.
How do I qualify?
To qualify for HUSKY B, parents/guardians the income guidelines are $3,068/month - $3,876/month for level 1 and $3,877/month - $4,929/month for level 2 for a family of 2 (201% - 323% of the Federal Poverty Line).
For children with additional healthcare needs, such as motorized wheelchairs, hearing aids, or case management services, families can also apply for HUSKY Plus. These funds become available AFTER HUSKY B services run out and MUST be pre-approved prior to use.
There is not an asset limit for HUSKY B.
Please note that both HUSKY A and B coverage will end when the child turns 19. When that happens, families may: add to employer-provided coverage until the child turns 26, have the child apply for HUSKY D as an adult, and have the child use their employer-provided coverage (if the child is working and eligible), or purchase an individual health insurance plan.
HUSKY C (Medicaid for the Aged/Blind/Disabled)
Who is it for?
Anyone who is 65 or older; anyone with a disability between the ages of 18 and 65; or anyone who is blind.
How do I qualify?
Determining whether you qualify for HUSKY C can be complicated. Income limits will vary depending on where in Connecticut you reside ($643/month or $817/month for a couple in region A; $532/month or $708/month for a couple in regions B and C), and on which version of HUSKY C, you are applying for. Income and asset limits also vary depending on which part of HUSKY C you may qualify for. However, an individual must meet at least one of the following criteria to qualify:
Be aged 65 or older,
Be disabled between the ages of 18 and 65, or
Be blind.
Applicants must also be a US Citizen and a resident of Connecticut or be an eligible non-citizen.
Single individuals have an asset limit of $1,600 and married couples have a limit of $2,400.
Although at first glance the income limits appear very low, if you are employed and using Medicaid, or MED-Connect, you can earn up to $75,000/year and have $15,000 in assets for married couples, or $10,000 in assets (per individual, not counting ABLE accounts or Special Needs Trusts)! Retirement accounts are also exempt.
HUSKY D (Medicaid for the Lowest-Income Populations)
Who is it for?
Anyone between 19 and 65 who does not meet the requirements for HUSKY A.
How do I qualify?
HUSKY D is designed to help those who do not qualify for HUSKY A, but still need assistance. Thus, if you are between the ages of 19 and 65, are not pregnant, and are not eligible for Medicare. Although the income limits still apply (approximately $1,563/month for an individual or $2,106/month for a couple, or 138% of the Federal Poverty Level), there are no limits on the amount of assets an individual can have in their name.
There is not an asset limit for HUSKY D.
Today's financial climate means that it is more important than ever to know if you are eligible for HUSKY. Here is a chart that summarizes the eligibility requirements for all HUSKY plans (based on monthly income).
Contact Planning Across The Spectrum for certified special needs financial planning services and assistance with your HUSKY Plan.
---
Tags