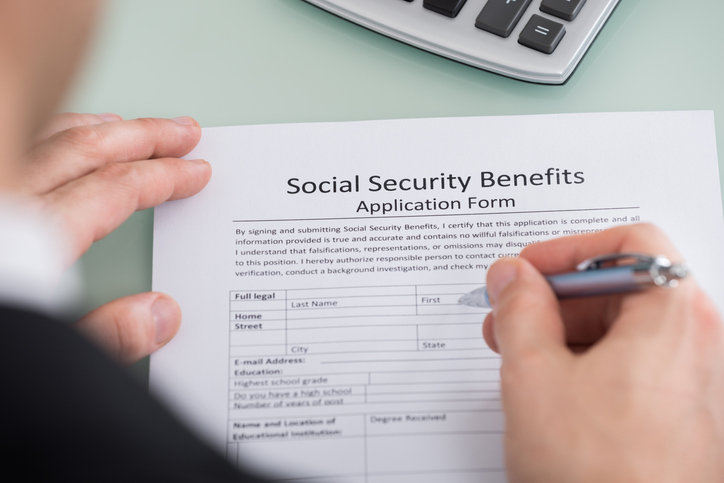 By Elizabeth Wolleben Yoder
Posted April 18, 2022
---
Qualifying for Social Security Disability Insurance in Under 10 Years is Possible! Here's How
Did you know that not everyone needs 10 years of work to qualify for Social Security Disability Insurance? Many of our clients don't know that. And many of our clients (and employees for that matter) are disabled and often work, they are exactly who this program is for. And even they don't know. But I know, and by the end of this blog post, you will as well. As a company run by a neurodiverse team, we know exactly how important it is for those with mental, developmental, and physical disabilities to understand how to get the most out of their benefits. There are many people who qualify for Social Security Disability Insurance (SSDI) without them realizing they have because they assume that they need 10 years of work experience to be eligible. That is true only if someone developed a disability and would like to start collecting SSDI between the ages of 62 and 65! As you may notice, that leaves a lot of wiggle room!
Individuals can become eligible earlier for SSDI if they meet the Social Security definition of disability at every point prior to 62. In the case of the youngest workers, if a worker develops (or has a determination of disability or applies for SSDI) before they are 24 and have 1.5 years of work experience in the three years prior to medical eligibility, they are eligible for the federal program. The point here is that the younger someone is, the less work experience is required to be eligible, and this means many individuals qualify far before reaching 10 years of work. However, it is important to note that the closer someone gets to 62, the more credits they will need to become eligible based on internal rules of the Social Security Administration. The twenty years prior to reaching age 62 sees the years of work required increasing by half a year every two years starting at 5 years to the maximum of 10. When you think about it like this, 10 years is simply the maximum amount of time a disabled individual would have to have worked before becoming eligible for SSDI.
When someone becomes eligible for SSDI, it lessens their reliance on Supplemental Security Income (SSI), in a dollar-for-dollar replacement. This directly reduces how singularly important SSI is as a source of income. This leads to less worrying about benefit reduction while working. Working with SSI is far more complicated than working with SSDI because while SSI waives some income, there is a reduction once someone is making more money. This means if someone is working and starts making more money, the amount they receive from their SSI will decrease at the same time, often offsetting the new money now being made. When receiving SSDI though, there is no reduction in benefits for working more, unless a certain threshold is met. Workers on SSDI still have to qualify by being unable to work competitively, defined by using the monthly income of the Substantial Gainful Activity amount as a guide. For 2022, individuals can earn up to $1350 a month without a reduction in their SSDI but risk loss of it if they earn more with no reductions in countable wages from work subsidies or Income Related Work Expenses (IRWEs). If they're earning $500 a month and through a promotion or raise begin to earn $1000 a month their SSDI will not be affected at all.
SSDI can be a very valuable source of benefits and it's worrisome how few people know how to take full advantage of what they are eligible for. For instance, Individuals with start and stop in their career due to a disability can and do become eligible for SSDI benefits based on their full working history. So, what do you do if you are not sure if you qualify for SSDI? If you are already receiving SSI and working this can be fairly simple, call your Social Security office to see if they have your work records and ask them if you have enough credits for SSDI to start.
Many people will receive SSI and SSDI at the same time and not know it because their benefits do not change, and the check appears the same. However, when SSDI is introduced, you are under new looser rules that allow you to keep receiving (and growing) your benefits as you work. The Social Security Administration (SSA) will send a letter updating you that there is a new benefit but it's easy to overlook a letter not recognizing that SSI and SSDI will now be received together. Want to know how much of your benefit is currently SSDI? Contact your Social Security representative and they can tell you the current benefit breakdown. Now that you know how valuable SSDI can be, it's time to take steps to make sure you're in the best place you can be, and the steps above will do just that.
If you are not yet receiving any support from Social Security, call the Social Security office to have them review with you how many credits you have earned toward SSDI. You will need to go through the full application process to assess your medical disability but will be eligible to receive benefits based on your work record, maybe sooner than you thought. It's not only possible to qualify for Social Security Disability Insurance in under 10 years, but you might also have already done it and it could change your life for the better!
If you have further questions or would like to learn more about SSDI or what you are eligible for don't hesitate to reach out! We at Planning Across the Spectrum know the world of benefits better than anyone, and we will help you receive what you need to have a fulfilling and happy life.
Contact Planning Across The Spectrum for certified special needs financial planning services and a review of social security benefits.
---
Tags