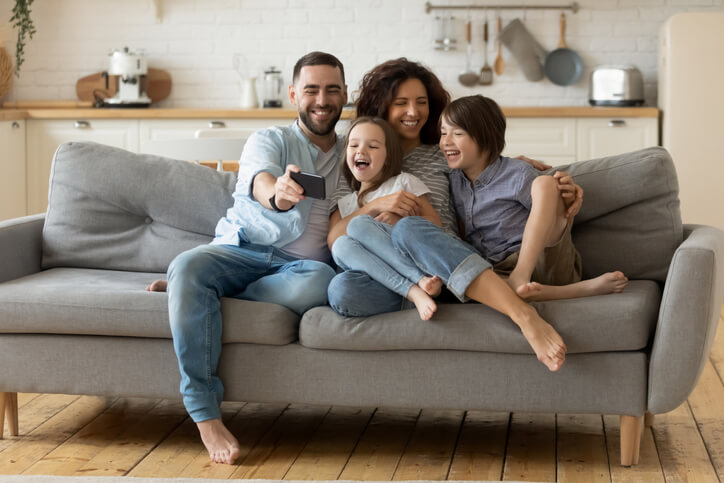 By Robert Dillard
Posted December 9, 2022
---
How and When to Use Term Insurance in Special Needs Financial Planning
Today we are going to look at how and why a family might choose term insurance to help provide the future financial protection they need and want for their neurodiverse family. Steve and Ashley have begun the financial planning process and have a few important decisions that they are trying to make. One of those decisions is whether to get Term or Permanent coverage right now. While we have discussed reasons for choosing permanent insurance coverage for neurodiverse families in a recent blog post, using Term Insurance Coverage is often an option decided based on specific situations where it can be strategically utilized. Let's discuss what Term coverage is as well as a situation where it is the smart strategic decision.

To begin, we have previously discussed that in their current situation Steve and Ashley need an additional one million dollars, with their future needs primarily concerned with how to fund a Special Needs Trust for their daughter Amy as she will likely need a lot of medical and financial support throughout her life. In the example we are using today Steve and Ashley are currently making around 70k a year and they are working on building their savings and investments. They are both in the early parts of their chosen careers and know that they will have larger yearly incomes later in their lives. Currently, they are managing their lives and planning for their future based on the income they do have. Our experts in neurodiverse financial planning can provide special needs trust planning services.

One of the primary reasons that term coverage is the right choice in this situation is that it allows them the opportunity to get the coverage needed for Amy at the lowest cost to them now. Term insurance is, as the name implies for a specific amount of time. The general idea is that when you have a need that is temporary, term insurance is likely the right choice because will give you the most coverage for the lowest cost because it is designed to end. However, the expectation and goal in this circumstance are to do what is called a conversion into permanent coverage before the end of the term. This can be done in the future and will protect their current good health rating and their budget.

Conversions are a very important concept in special needs legal planning services, especially when we are talking about term coverage. Conversions are also a huge part of what makes term coverage a strategic decision, as it can lead to the same result as Permanent coverage, but it can be a more fitting and cost-effective path to get there. In Steve and Ashley's current situation we are intentionally setting a term in place with the plan to change it into a permanent policy after allowing them time in their careers to start making larger incomes. Once they are at that point, we will convert their coverage. After that happens, regardless of any changes they have had in their health, they are still looking at the good rating they originally signed up with. This can help deal with financial issues later in life connected to having cancer, a heart condition, or any other health conditions that make finding affordable insurance difficult, or even unattainable.

To wrap this up let's go through each of the ways we have helped Amy through these decisions. We choose the right company to work with in term coverage, one that offered Steve and Ashley the ability to pay what they could afford now but still plan for the future. We've also prepared them to convert their term coverage into permanent when it makes more financial sense, all while still making sure they will have the needed one million dollars needed to fund Amy's Special Needs Trust. On top of this, they have prepared for future changes in their own insurability. Term insurance can be a very powerful tool when used in the right situations.

Contact Planning Across the Spectrum to work with certified financial planning advisors, including insurance professionals that specialize in neurodiverse family financial planning.
---
Tags