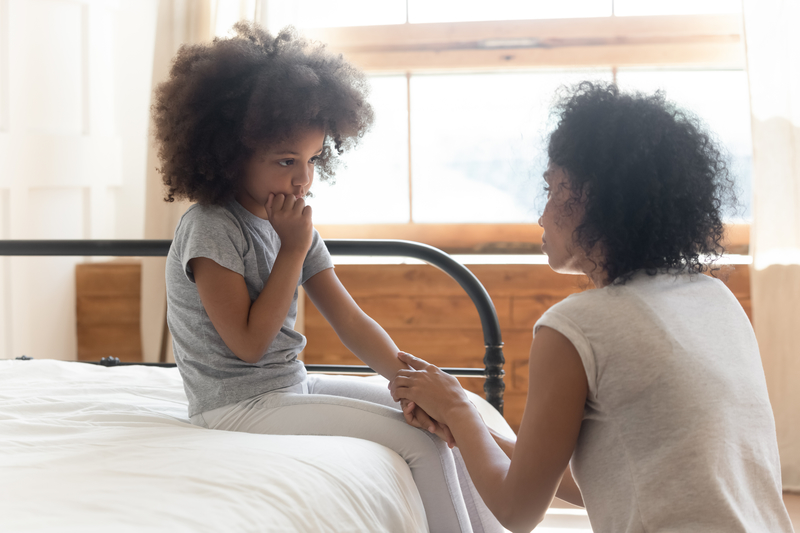 By Andrew Komarow
Posted October 19, 2022
---
How to Make Sure Your Disabled Child is Taken Care of After You Die
As a parent of a disabled child, you always want to make sure that your child has an advocate so they can get what they need. And you probably worry that if you were to die, you won't be able to ensure that your child has someone to take care of them and advocate for them. By making plans early, you can ensure that your child has what they need to be taken care of, no matter what happens to you throughout life. Here is some advice from our certified financial planner that specializes in neurodiverse family financial planning.
Find a Caretaker
If your child needs help taking care of daily tasks, you should work with them to find a caretaker who can help them out. You can hire a caretaker to help out while you are alive, and they and your child can start building a bond.
It's important that you choose a caretaker who you trust and who your child is comfortable with. When your child has a caretaker they can count on, they will be much more likely to find success in their goals.
Leave Your Assets With Them
Many parents of disabled children are interested in leaving their assets to their children. And, if you don't put this information in your will, you may find that they don't get what they need. Putting your assets into your will ensures that they will go where you want them to go.
So, if you want your home to go to a child with disabilities, you should specify this in your will. This will make it easier to ensure that they actually receive your property and get what they need to care for themselves. Talk to one of our certified financial planners about estate planning for those with special needs.
Help Them Build a Network
Like anyone else, your child with a disability needs to have people in their life that they can count on. It's important that you help your child to start building a network as early as possible. When they have friends and family they can count on. They will be able to be successful in their life. Give them opportunities to meet new friends and build relationships so they can have a strong network with people they care about. This network will continue to help them after you pass away.

It is important that you know your disabled child will always have their needs met. By making plans in advance, you can ensure that they don't miss out on important things that they will need throughout their life. Teach your disabled child to gain new skills and ask for help when they need it so they can be a part of their own care.
Did you enjoy reading this article? Here's more to read: How to Make Sure Your Assets Go to a Child With Disabilities

Contact Planning Across the Spectrum for neurodiverse certified financial planning services.
---
Tags