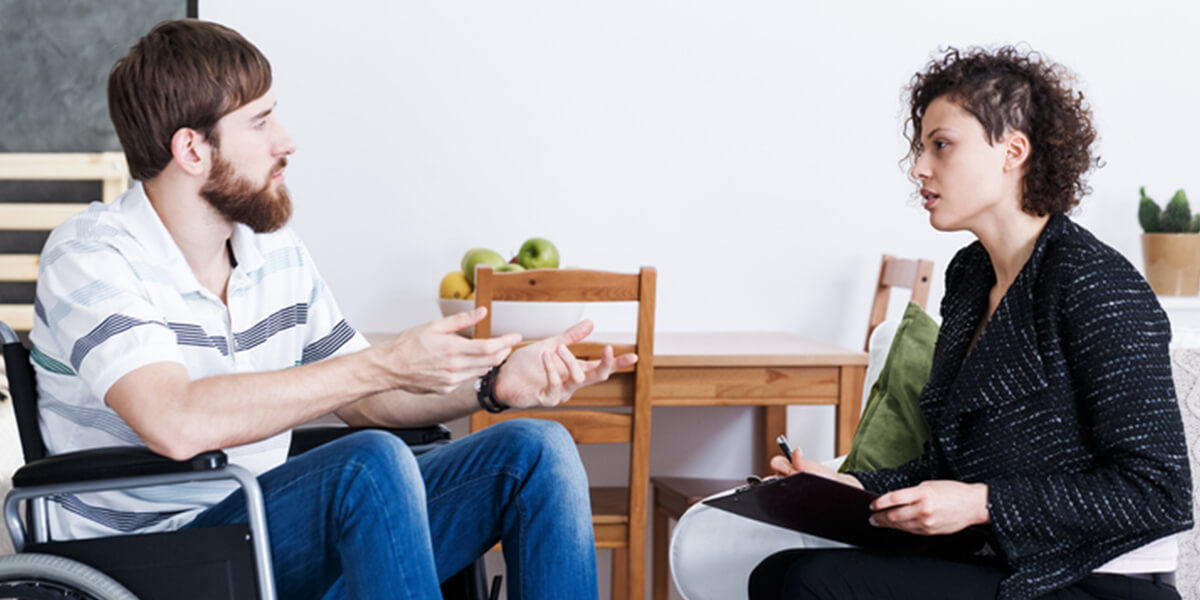 ---
Three Part Series: The Financial Benefits Of An ABLE Account
In 2014, Congress created the IRC Section ABLE account under the Achieving a Better Life Experience (ABLE) Act. Similar to ABLE accounts for college savings, the 529A "ABLE" account provides the opportunity to generate tax-deferred growth, and that growth can ultimately be withdrawn tax-free for "qualified" expenses.
Beyond the opportunity to generate tax-free growth for qualified disability expenses, though, one of the key benefits of ABLE Accounts is that they are not treated as a countable asset for a wide range of government benefits programs, from SSI (Supplemental Security Income) to Medicaid, Section 8 housing, electronic benefit transfer programs, and more. In fact, the government benefits that are preserved when disabled beneficiaries accumulate assets inside an ABLE account can be worth significantly more than the tax-free growth itself.
In the following three-part series we examine the details of the ALBE account, the financial and emotional impacts and benefits for those qualified to use it, and how to make the most of the plan.
Part 1: The Financial Benefits of an ABLE Account
The IRC Section 529A Plan entered US Federal law with signing of Public Law 113-295, The Stephen Beck, Jr., Achieving a Better Life Experience Act on December 19, 2014, also known as the ABLE Act. The creation of a 529A or ABLE Account allows a person with a disability (that had an onset before their 26th birthday) to invest in their future or save for larger purchases in a tax-advantaged account.
ABLE accounts are designed with some unique rules, including that contributions are generally limited to the annual gift exclusion ($15,000 in 2021, aggregated across all contributions for the beneficiary), and that distributions of growth are tax-free to the extent that they follow the rules of the broadly defined "qualified disability expense" (QDE), which includes expenditures for education, housing, transportation, employment training and support, assistive technology, financial management and administrative services, legal fees, and even basic living expenses (and more).
Notably, though, the ABLE account is truly designed for someone who meets the Social Security Administration's definition of disability: "the inability to do any substantial gainful activity (SGA) by reason of any medically determinable physical or mental impairment which can be expected to result in death or which has lasted or can be expected to last for a continuous period of not less than 12 months." Which is important, because the application process for an ABLE account is relatively simple, and someone with a specific lifetime diagnosis that existed prior to their 26th birthday would be permitted to open an ABLE account to see how it works. However, if they are not, at the time, meeting SSA's definition of disabled, there are no QDEs, and distributions on earnings will be taxed (and will be subject to a 10% early withdrawal penalty as well). Though only the earnings are subject to taxes and penalties, as the original contributions/cost-basis can still be withdrawn (albeit on a pro-rata basis) tax- and penalty-free.
Beyond the tax-preferred treatment of earnings in ABLE accounts for eligible disabled beneficiaries, though, one of the biggest impacts of using such accounts is that they help shield assets from any asset-limited government benefits program, including SSI, Medicaid, and some other programs such as Section 8, EBT (Electronic Benefit Transfer for the Supplemental Nutrition Assistance Program or SNAP), and other miscellaneous state and local benefits.
SSI ELIGIBILITY AND ABLE ACCOUNTS
SSI (Supplemental Security Income) is the program most people think of when they talk about "disability benefits." But to qualify, SSI has very restrictive asset and income limitations to ensure that those who are receiving benefits are really in need of government support.
As a result, prior to the ABLE account's existence, people trying to claim SSI had to spend down their assets below the $2,000 limit – and continue to spend down any money that rose above the $2,000 limit – to qualify. The only alternative was to move the assets into an even more restrictive (and potentially expensive) supplemental needs trust to avoid having them counted as assets while continuing to receive the benefits of SSI (and Medicaid).
As part of the ABLE legislation, though, Able accounts shield any assets the beneficiary may have (e.g., cash or financial investments) from being counted towards SSI $2,000 asset limit. Thus allowing the beneficiary to 'have' assets – held within the ABLE account – and still be eligible for SSI, without going through the cost and hassle of establishing a supplemental needs trust (albeit while making themselves subject to the ABLE account rules for qualifying distributions).
Going forward, disabled beneficiaries can now receive gifts from family members into their ABLE accounts and avoid having those family gifts disqualify their benefit. And younger children who may have accumulated some assets before their 18th birthday can move savings and cash accounts into an ABLE account, so they don't have to spend down their savings while becoming eligible for SSI once they turn 18.
MEDICAID AND ABLE ACCOUNTS
Medicaid is tied to SSI, and has similar restrictions to SSI, as there is an asset and income limitation for who is eligible to have access to its medical insurance program.
While the medical insurance piece is important, though, the most important part of the Medicaid program is waiver supports. Waiver programs can provide services such as adult day health support (e.g., medical administration support), community integration support, adult day support (alternative to employment), assistive technology, career planning, home care attendants, homemakers, home-delivered meals, respite for caregivers, social work services, and nursing. The total cost of these waiver services might otherwise add up to tens of thousands of dollars, and would otherwise be unaffordable and leave many individuals critically under-supported in their lives, but their costs are 'waived' (i.e., they are covered) for those on Medicaid… as long as they do not exceed the asset and income limitations.
However, the ABLE account allows for both Medicaid and these waiver services to continue even if someone has assets, is receiving cash supports, or even if they are earning money up to Substantial Gainful Activity (SGA) limits… as long as those dollars are held in (and subject to the rules of) the ABLE Account.
SECTION 8, EBT, AND OTHER BENEFITS COORDINATED WITH ABLE ACCOUNTS
The reality for people on SSI, Medicaid, and other critical resources is that they sometimes have to force themselves to spend any excess money that they have in a month (or put it in a trust that they don't have control over) so that they don't lose their income, healthcare, and housing. This is commonly called "the poverty trap," where benefit recipients, once on benefits that support their daily lives, can not see a way out of poverty because they aren't allowed to begin to save without losing their benefits (which can be lost long before the beneficiary has enough saved up to actually support themselves without those benefits).
In the case of Section 8 housing, electronic benefit transfer recipients (such as SNAP or TANF direct payment programs for food support), the ABLE continues to be a lifeline, allowing qualified individuals to build more of an emergency fund while receiving the benefits designated for people whose income is below the poverty line. The ABLE allows these qualified individuals, whose income continues to meet program limits, to put their cash in this investible account to save without fear.
COORDINATING SSDI AND DISABLED ADULT CHILD BENEFITS AND MEDICARE WITH ABLE ACCOUNTS
While SSI is only available for those whose assets are below specified (low) limits, Social Security Disability Income (SSDI) or the Disabled Adult Child (DAC) benefit, is determined based solely on the individual's disability status itself and their inability to earn a competitive wage.
As a result, there is less need for an ABLE account for those who are 'only' receiving SSDI (and either no longer receive or were never eligible for SSI), as there is no asset limitation. However, if they are still receiving Medicaid services, using the ABLE account still might be critically important.
On the other hand, once someone is eligible for SSDI for two years, they qualify to receive Medicare. And once Medicare is activated for the client, and becomes accessible for medical insurance benefits, remaining on Medicaid may no longer be as important.
The caveat, though, is again that Medicaid is about more than 'just' medical insurance alone. If the recipient is utilizing any waiver services, the asset limitations of Medicaid remain relevant, and using the ABLE may be crucial to keep their critical support networks paid for and available to them.
ABLE ACCOUNTS AS A(N EXCLUDED) SAVINGS VEHICLE
In addition to the fact that assets in an ABLE account are not considered towards the asset thresholds for major government benefits programs, one of the biggest benefits of ABLE accounts is that they allow the earnings to grow without having the asset limit tested again later, either.
In other words, once the asset is sheltered in an ABLE account, all of its subsequent compounding growth inside the account is sheltered as well. Thus, while normally investment growth would be taxed (through some combination of interest, dividends, and/or capital gains when sold), which would be deemed "income" and could potentially trigger the loss of benefits, with the ABLE account generating tax-free growth, the end result is not "just" tax-free growth itself, but also the benefit that the money can grow and continue to be excluded from public benefits consideration as well.
On the other hand, it's also important to recognize that very low-income earners will not need tax deferral, as they are not paying taxes on their earnings (their income is below the standard deduction in the first place), and also may not even have the capacity to save much of anything. In such cases, the ABLE account is more about capturing any incremental amount of extra cash that is able to be saved at the end of the month (if/when that happens), or serving as a shelter for gifts from family and friends, allowing them to be saved instead of spent right away (without disqualifying for benefits given the asset limitation).
In our next article, "The Emotional Benefits of an ABLE Account: Empowerment, Independence, and Living with Anxiety and Shame," ​​we consider the all-important emotional benefits of the ABLE Account.
Contact Planning Across the Spectrum for Certified Neurodiverse Financial Planning Services.
---
Tags