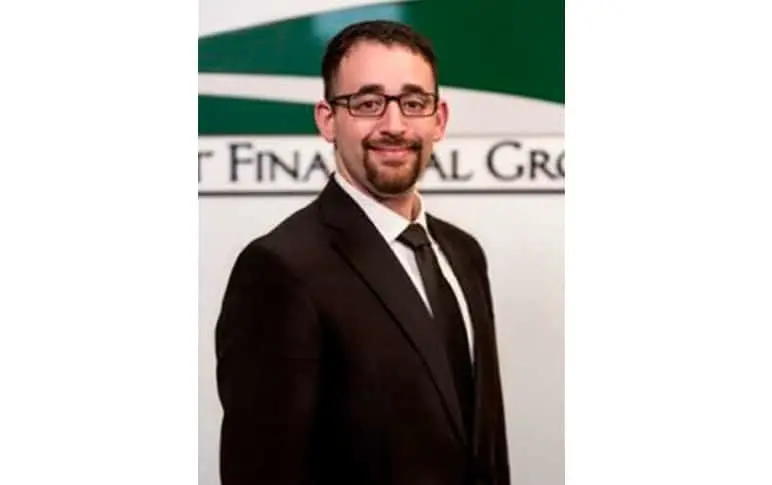 ---
Our Financial Advisor Andrew Komarow
Andrew Komarow, MSFS
AEP® AIF® CAP® CASL® CFP® CHFC® CHSNC® CLU® FSCP® REBC® RHU® RICP®
Founder and President
Andrew is the Founder and President of Planning Across the Spectrum. Andrew is a passionate advocate for autism awareness in his community. He's also very passionate about his work as a CERTIFIED FINANCIAL PLANNER™ and co-founder of Tenpath Financial Group in Farmington, Connecticut. With these passions in mind, Andrew was inspired to create Planning Across the Spectrum whose core mission is to provide a service creating financially secure paths for individuals and families with special needs.
Personal Experience
understands first-hand the difficulty and stigma that many individuals with special needs face special.  Andrew received his autism diagnosis late in life which answered a lot of questions about the struggles he endured growing up and as a young adult. Andrew utilizes his strength as a Certified Financial Planner™ and dedicates himself to aiding the autism and special needs community. Utilizing his education, certifications, and passion for the financial world along with his personal experiences, Andrew provides a unique planning perspective for those with special needs, caregivers, and their families. While most people claim they understand what someone is going through, Andrew has lived it. He has experienced the medical, social, educational, legal, vocational, and relational issues that come with being a member of the autism community. Due to this, he can now provide specialized aid and knowledge to his clients, and most importantly, he understands that every situation is unique.
Planning and Guidance
At Planning Across the Spectrum, Andrew takes pride in the fact that he founded a company designed for more than just Financial Planning, but to provide guidance for life decisions and resources that may not be known of or easily accessible. The Planning Across the Spectrum approach aids clients in navigating the realities of living in a world that can be complicated to pilot for someone with special needs.
Certifications and Designations
The passion Andrew has for financial planning has resulted in numerous degrees and certifications. Andrew earned a Master of Science in Financial Services (MSFS) has achieved the distinction of being a Certified Financial Planner™ (CFP™). He also has certifications as a Behavioral Financial Advisor (BFA™), Chartered Special Needs Consultant (ChSNC®), and an Associated Estate Planner (AEP®) among his other designations. He is active with Autism Services & Resources Connecticut as a member of their board. As a business owner, husband, and father Andrew does not get much spare time, but when he does, he enjoys tinkering with electronics, travel, and bike rides. He resides in the Farmington Valley with his wife, daughter, and two dogs.
---
Tags