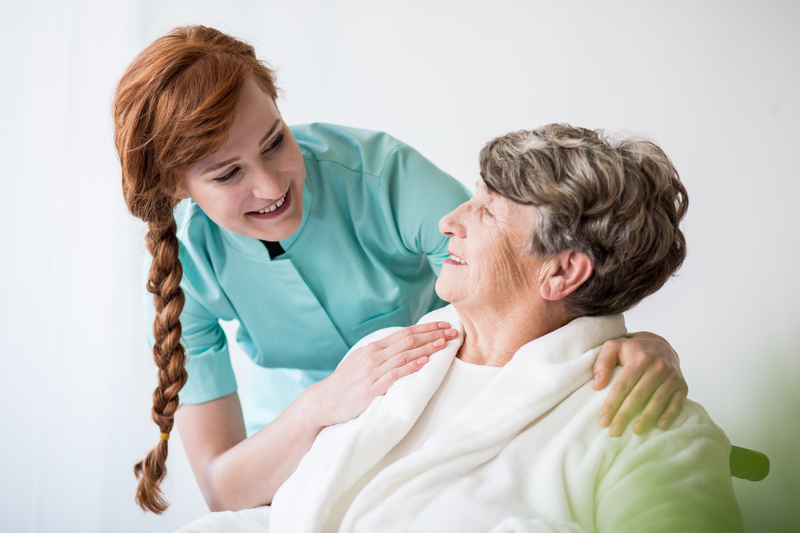 By Andrew Komarow
Posted June 17, 2022
---
How to Plan for End-of-Life Care for Neurodiverse Patients
Caring for loved ones, family members, and friends who live with neurodiverse needs can always be a challenge. But when you are responsible for arranging and managing the end-of-life care for a patient with autism, you are surrounded with questions, responsibilities, and decisions to make. All of this can be stressful and anxiety inducing – especially since you may not know exactly what your patient wants most from end-of-life care and their priorities for the end of life. Here are a few tips to help you plan end-of-life care for patients and loved ones who are neurodiverse.
Use Long-Term Care Insurance
The first tip that you follow when planning for end-of-life care for neurodiverse patients is to get and use long-term care insurance. Long-term care insurance is a specific type of health insurance that covers some or all the costs of long-term care for chronic conditions, disabilities, and disorders. Having good long-term care insurance for your loved ones with autism is crucial for offsetting what can be major end of life care costs. The lower the cost of long-term care, the easier it will be to make the transition to long-term care facilities when the time comes.
Focus on Comfort
Another crucial tip that you should focus on following to plan for end-of-life care for neurodiverse patients is to put most of your focus on comfort. Towards the end of life, when everything has been done, care becomes less about cure and more about quality of life. Hospice care focuses more on comfort than medical interventions. This is a great way to end life, however, as you will have intensive care that is focused on making the transition from life a bit easier, a bit more comfortable, and much less frightening for people, particularly those with special needs.
Treat Yourself Kindly
The final tip that you must follow when planning end-of-life care for patients and neurodiverse loved ones is to treat yourself kindly. Making major decisions like end-of-life care for anyone is difficult, let alone when you add the dimension of autism. Remember that you are trying your best and forgive yourself for making difficult decisions that must be made. All you can do is what you think is best, and that is more than enough.
End-of-life care is critical for patients who know they don't have forever left to live. But when your patient also has autism, things can get complicated. Follow these three tips to ensure that you are making the best plans possible for end-of-life care for those with neruodiverse needs.
Check out this article on goal setting and financial planning for disabled individuals!

Contact Planning Across The Spectrum for certified neurodiverse financial planning services and a end of life consultation.
---
Tags