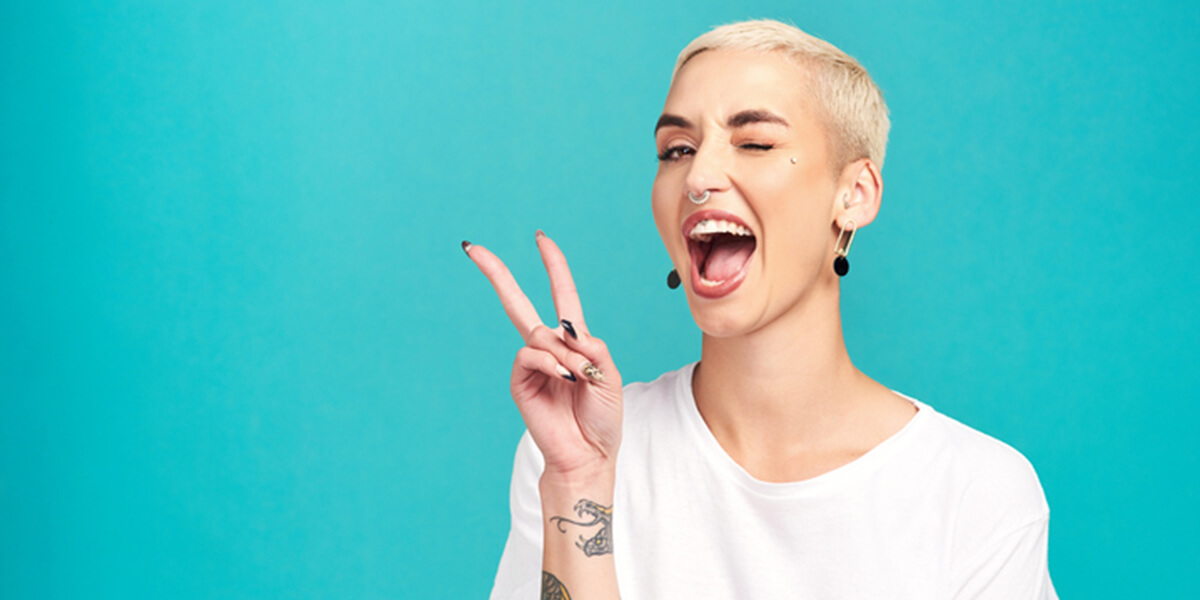 ---
Going Unconventional in the Pursuit of Employment
Growing up, I had two "dream job" paths that never went anywhere. I recall wanting to work at McDonald's because I loved going there as a kid, but I never set goals to make that happen.  My other "dream job" was making video games, despite having next to no computer skills. Outside of those two fields, I never had a vocational plan or a sense of purpose. I was happy to work and volunteer at several places without questioning it and/or advancing, because that seemed like what I should be doing.
Everything changed when I found myself facing "The Cliff": the transition from the school system to real life. The Bureau of Rehabilitation Services (BRS) helped me with employment just before that major change, but I know I was one of the lucky ones.  I've heard numerous stories of services being ineffective or taking longer than they should, so I acted accordingly.  When I finally received an autism diagnosis, I felt everything click. Those test results made me realize how underprepared I was for young adult life.
Looking back, my school district did a great job with my education. I loved my 18 to 21 program experience. But I didn't prepare for what would happen next.  I didn't have any idea of what my life's purpose would be once I finished my primary education. I had to find it after the fact.  It felt that my old identity was taken by this Cliff.  The statistics regarding young adults with autism made things even worse — grim in every single direction.
Navigating the Face of the Cliff
Waitlists out of DDS and other agencies were literally years long. I could have gone on SSI, but I chose not to because of the instability.  Ultimately, I decided to forgo anything with a waitlist, which had both positive and negative consequences.  On one hand, I didn't have to worry about specific state cuts. On the other hand, I was isolated in some areas of my current work field.  I was made aware of this fact whenever others in my community asked if I was receiving SSI benefits.
I began to feel like I was in a dark place, as if a void was consuming me alive.  Yet in spite of my current situation, there was a light at the end of the tunnel. A thought came to me– what if I can change the situation for other young adults like myself?  Despite the autism advocacy field being a social one, and the stereotypes regarding autistic people in the workforce (either you work with numbers and patterns, or you don't work at all), I chose to pursue this new path.  I made my choice out of desperation, and a desire to try and better the community.
A Newfound Purpose
To my surprise, my determination to figure it out worked. Having a plan gave me a purpose! I completed community college with flying colors. I started attending conferences, workshops, and council meetings. To my surprise, I was a natural at networking despite my autism, and I began to hone that skill.  At first, I knew next to no one who walked the path I was looking to take, and I needed to rely on myself to get by.  That changed as I attended more events and persisted in networking.  I started meeting others on the spectrum who were attempting to move down the same path, all while facing stereotypes that claimed they couldn't do jobs that required a lot of socializing.
There were other challenges I faced during my journey.  I quickly realized that I couldn't rely on buses and Uber, and that my chosen path required a driver's license. I needed to learn how to drive. Learning to drive is somewhat uncommon for people in the ASD community, thus I was alone again.  Yet I remained determined and sought out my own resources, earning my license in October 2018.
My greatest challenge was self-confidence in my work. I've always dealt with the anxiety of looking "fake" while working my jobs, due to the social stereotypes of people on the spectrum.  My job field is the one thing that matters to me. The "what-ifs" scared me if I found out that my purpose was false, even after all I've accomplished.
Achieving My Dreams
I now have four different jobs within this field (a number that is ever-changing due to the demands of people like me).  In addition to my role here as an event facilitator at Planning Across The Spectrum, I work as a job coach/paraprofessional for a local school district, as a clinician at Autism Families CT, and as a community mentor for Autism Services & Resources Connecticut (ASRC).  I have given talks and spoken about driving on numerous occasions for organizations, including: the CT Family Support Network (CTFSN), ASRC, Creative Interventions, the Center for Children with Special Needs (CCSN), and Next Street Driving Schools. My very first presentation on the topic led to the creation of the first driving training program for individuals with autism, thanks to a collaboration with Next Street.  Each job taught me how my special interests can be powerful motivators, and that I could leverage them in various ways (like using my interest in video games to build rapport while job coaching). I even wrote up a piece on this topic.
My journey has been unconventional, and in many ways has only begun. I went from having no goals, to finding my purpose, to turning that purpose into a career with multiple branches, to pursuing a Bachelor's Degree so I can open the door to even more places and positions. And my experiences obtaining those jobs was equally unconventional. The only job I got through "normal" means (written application and an in-person interview) was the job with the school district.  I managed to get the position due to my potential and that was a great feeling to have. All of my other jobs came through networking and talking to people about my interests and future goals.
My advice for job seekers to pursue all of your potential passions and to look for open doors everywhere. Talk to people. Build up that motivation within you, it is in all of us. Don't be afraid to be unconventional in your search, and don't let your community (even the ASD community) pressure you to abandon a path that is outside the norm.  You do not have to be part of the 90% unemployed rate for our population– ALL of us can do amazing things.  There's no one size fits all approach, and Planning Across The Spectrum is devoted to helping individuals navigate specialized options of their choices.
---
Tags