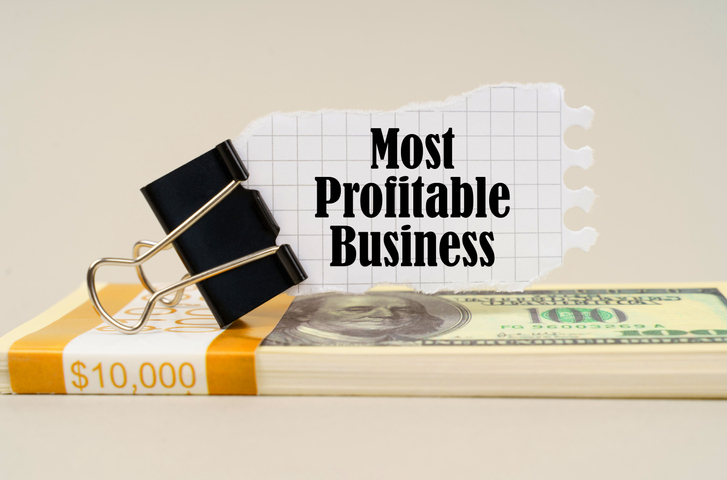 By Andrew Komarow
Posted July 13, 2022
---
How Employers Can Support the Retirement Plans of Neurodivergent, Disabled, and Autistic Workers
The need for more than a paycheck is universal. We all strive to find work that is exciting and fulfilling. This desire may be even more pronounced for someone who is Neurodivergent. Neurodiverse employees thrive at jobs that are a good fit, but often have unexpected difficulties with traditional employment. This can be especially true for those with behavioral difficulties, developmental and intellectual disabilities, or any combination of these. Over the past few years, employers have increasingly begun to realize just how much of an asset and how valued neurodiverse individuals can be as employees. At the same time, employers across the country are starting to learn that employees need more than just a paycheck. This puts many employers in a tough position: knowing there is a plethora of untapped potential in neurodiverse individuals, but not knowing how to provide neurodiverse workers with what they really need to succeed.
This is a tough position to be in — we get it! But there's great news- firms like ours specialize in helping employers customize their neurodiverse benefits packages in a way that not only benefits their employees but their companies as a whole. We at Planning Across the Spectrum have the experience and expertise necessary to create a package that allows both disabled workers and their employers to thrive! Neurodiverse workers will benefit every business they are a part of, and after doing great work for years, they should be in a position to happily retire. To do that, they will often need specific benefits from their employers. We, as certified neurodiversity financial planners, business consultants, and neurodiverse individuals know how to put employers in a position to flourish while also putting employees in a position to comfortably retire.

We commonly see a problem that prevents employers and neurodiverse employees from growing together. Too often the leadership of a small company or startup is not giving the benefits they offer to their employees the time and attention necessary. We've seen many who treat their employee benefits packages as simply an afterthought. This is even more disheartening because we've worked with many autistic, dyslexic, and intellectually disabled employees who have been hurt by this oversight. In some cases, the founders of the company have not directed the newly hired "HR Director" on what is important to the company, or the employees don't feel they have any investment in the company like the CEO or the founder does. They feel disconnected from the success of the company and overlooked as employees, which can really hurt companies in the long run. We dread seeing it happen over and over again because we know how simple it can be to effectively address and avoid. We believe it is possible to create a situation where employers and employees are both getting what they want, while also building a stronger company. This is what happens when experienced professionals such as ourselves are involved.
Many times, the benefits employers offer to their employees can be cost and tax effective for both parties involved. They can reward loyalty and highlight other values your company wants to promote. You have the opportunity to design benefits in a way that is unique to your workforce but without the stress of overhead management. We help consult and design your unique employee benefits package by looking at the big picture. For example, when someone inquires with us about starting a 401(k), we always start with, "Well, why do you want to start the 401(k) plan?" Many times, the business owner is taken aback by this question. We want to dig a little deeper to understand whether they are just looking to check a box because they feel like they need to, or if they want to have this as an employee benefit. The difference here is not just whether the employer matches, but how much buy-in there is from the employer.

Many neurodivergent individuals will not work full time, and that's okay! But is the 401(k) or 403(b) plan excluding them? There can be unique challenges in plan design for companies that want to support their disabled workers, and these are challenges that many CEOs and consultants don't always consider. There is a way to accomplish the goals of building a bigger financial security and safety net for all your employees, but it needs to start with buying into the entire process, not simply checking a box. An employee benefits package includes so much more than pay. It is important that we not merely accept that fact, but embrace it. We can embrace the opportunities it gives us to empower employees to become leaders and experts and by doing so, create loyal employees who help push the companies they work for forward. We do this through our employer benefits consulting for neurodivergent individuals.

We like to say that putting together a benefits package is much like building a computer. If you only continue to offer the same benefits since the company opened, much like the parts of a computer, over time the components will start to not work together anymore. As your company grows, you need to update the benefits you offer to keep up with the diverse needs of your employees. Neurodiverse employer benefits should not be treated as a line item, as a chore, or as something that is not important to the founder or CEO. This is something that is to be embraced and is as important, if not even more important than the paycheck employees receive.
At Planning Across the Spectrum we can, and do, design plans that reward neurodiverse employees, produce more profits, and have more tenure at the company, regardless of whether or not they work full or part-time. You can save money and incentivize long-term growth while increasing employee happiness. It just starts with reaching out to us!
Contact Planning Across The Spectrum for neurodiverse employer benefits consulting services.
---
Tags