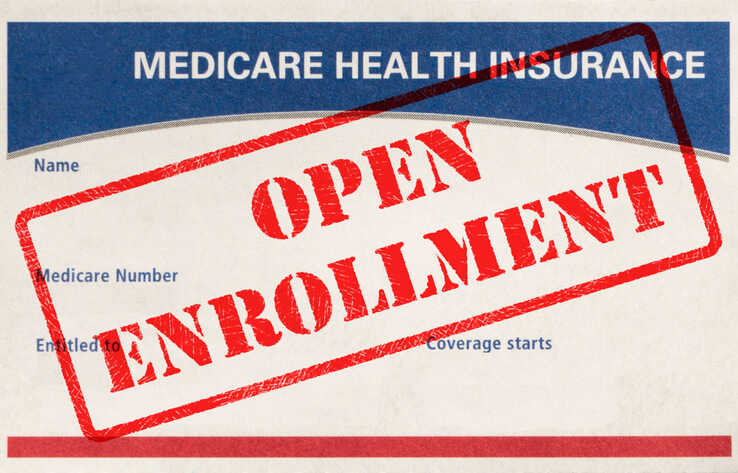 By Robert Dillard
Posted June 8, 2022
---
What Disabled Individuals Need to Know About The Medicare Annual Enrollment Period
Today we are going to demystify the Medicare Annual Enrollment Period. At Planning Across the Spectrum, we know understanding your healthcare is often vital for living the life you want to live. We have been in these positions ourselves as autistic, dyslexic, and neurodiverse individuals. We know these decisions are important but scary, and today we are going to help you make the right ones. While you're reading remember that you can always reach out to us, and we will help you find the healthcare plan that is right for you regardless of your unique needs or circumstances!
Let's start with the basics:
Every year, the Medicare Annual Enrollment Period is from October 15th to December 7th
During this time frame, you can enroll and change plans as many times as you would like with no restrictions. This period provides many different opportunities that we will discuss throughout this post. However, it is important to note now that your last submitted application during this period will be the one that becomes active for the coming year, so it's important to make sure any changes to your current plan selection are in place by the end of the AEP. This is when you need to make sure you have the exact plan you want.
The Annual Enrollment Period (AEP) (October 15th through December 7th) is a valuable resource for anyone enrolled in Medicare. If you are already enrolled in a plan, you can also make one change to your plan during the General Enrollment Period, but it is limited to one change, unlike with the AEP. The AEP is also when you can choose a Prescription plan. If you fail to enroll in a Prescription Plan during this period you may be charged a late enrollment penalty, and this penalty continues to stay with you. You will be paying the penalty every month for the rest of the time you are enrolled. This penalty will also grow larger each month until it is addressed in the next AEP. This can end up costing a lot of money and is another reason that understanding the intricacies of this system is so important. Understanding these systems is an extremely valuable life and independence skill, but they are incredibly hard to develop. There are a lot of opportunities for growth and savings, but also for unnecessary costs. As disabled individuals ourselves, as well as family members of disabled individuals, we know how brutal unnecessary costs like these can limit an individual's future in very damaging ways. Our current systems can be dangerous to those who don't fully understand them so make sure you work with someone who does.
While there are significant reasons for worry as a neurodiverse or disabled individual there are also real reasons for excitement. As financial planners who have worked routinely with autistic individuals at every stage of personal and professional development, we see great opportunity in the AEP. One reason for this is very straightforward, the AEP is also many individuals' only opportunity to enroll in a Medicare Advantage plan. Medicare Advantage plans are plans that we feel many do not take the time to consider nearly enough. And one of the only opportunities to enroll or disenroll in one is the AEP. In large part, I get it! Trying to review and understand a specific plan can be time-consuming and for most, it's like trying to read a different language. But Medicare Advantage plans can be very valuable. These plans operate much more similarly to other types of health care plans, such as an employer or individual plans. Because of this these plans typically feel more familiar. They also often come with low premiums and extra benefits. However, these plans have some uneven points that we should all be aware of. With Medicare Advantage plans, doctors within a plan can change at any time throughout the year, and you cannot change your plan with them. If you have a Medicare Advantage Plan it is always good practice to speak to an agent during each AEP who can help highlight for you what changes will be made to your plan for the coming year. There can be quite a few. Understanding your plan is crucial, and the best way to do that is to work with an experienced professional.
The Annual Enrollment Period is important! It is super easy to fall into the thought process of 'out of mind out of site', of course until it's time to use your Medicare plan and you find that something that was there during your first enrollment has changed. Mark the Annual Enrollment Period on your calendar and figure out a plan for making the most of it. I ALWAYS recommend that at the least everybody does an annual review to make sure that you are still getting the best plan for your specific needs and those things that are important to you. You don't have to settle for something just because it's what you have now or what you have always had. As someone with unique needs, it's likely your needs are also going to evolve, and you deserve the care that will evolve with you and allow you to live your best life.
We have Health Insurance Professionals here to help. Do not hesitate to reach out and learn how you could be getting the most out of your Medicare and life in general! Contact Planning Across The Spectrum for certified financial planning services for special needs and a consultation that will start you or your loved one on the right path to success!
---
Tags