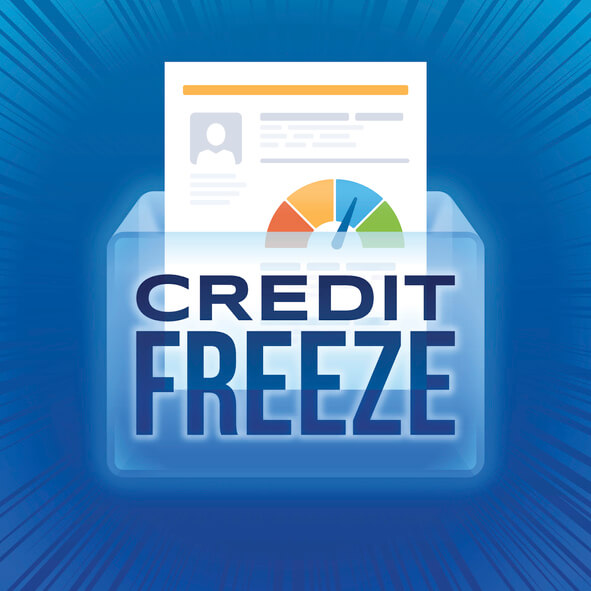 By Elizabeth Wolleben Yoder
Posted March 10, 2023
---
How to Freeze Your Child's Credit In A Neurodiverse Family
We are told that if you haven't been a victim of credit fraud yet, you will be. I didn't love that idea, so I pursued freezing my credit.
First, What is a Credit Freeze?
A credit freeze is when a person requests that no one make any inquiries into new credit. People make inquiries when applying for new credit cards, new loans for cars, homes, and other personal property. But others can make inquiries, too, such as potential employers and landlords.
When you freeze your credit, no one unauthorized to use your information can make any of the above requests. But neither can you. So if you freeze your credit, you must 1) remember that you did it, and 2) place a "thaw" on the freeze while applying for new credit.
We recommend that you freeze your credit at all three credit bureaus: Equifax, Transunion, and Experian. But not just that. If you have a minor child or a child with a disability, we recommend that you freeze their credit too.
It can be terrifying to think someone can collect information to take advantage of the most vulnerable whenever there is a data breach. But we know that the easiest credit to steal is one that no one is watching.
As you go through each credit bureau, they will point you to their paid services, but you can do all of this for free with an unpaid membership and by selecting freeze instead of the lock. The free services rely on partnerships with banks and credit card companies to stay free, but you are not obligated to switch to what they recommend. We provide financial planning services for neurodiverse families.
Equifax
You will have to create an account at each of the credit bureaus to freeze your own account. Here are some of the steps to take at www.equifax.com.
Right now, Equifax has five types of plans, the first being the free plan where you can log in to check your credit score from Equifax monthly, to the complete family plan that monitors all three credit bureaus for you and up to three children, giving you additional features of fraud alerts and identity theft protection.
Choose a plan, and you must provide your name, date of birth, Social Security number or Tax Identification Number, and your current address. Once complete, you will be able to request a credit report and request a credit freeze.
If you choose to have a paid account, you can add your family members to your account to monitor for fraud. The family plan at Experian in 2023 currently costs $29.95 a month. More information can be found Family Credit Monitoring & Identity Theft Protection | Equifax
The old-fashioned way still exists to freeze a minor's credit. Follow this link to find the form that you can send to Equifax to freeze your child's credit so that no one can open credit in their name. Minor_Freeze.pdf (equifax.com)
Experian
When setting up an account at www.Experian.com, they will ask for your address and name, and verify your identity with the last four of your Social and birthdate. They will follow up with additional questions related to your credit history to verify you are who you are. This is not a trick, though questions can be tricky. Answer them as honestly as possible, and if you have trouble with the security questions, you can refresh to get new questions or contact them directly by calling toll-free at 1-866-617-1894.
When you get into Experian, you may quickly see the option to Lock your credit. This is not the same thing as a credit freeze. A credit freeze can be requested for free, while a lock is a paid service with additional fraud protections. Experian's paid services start at $24.99 a month. Following the credit lock links, they will have a small reference to credit freeze that you can click on to schedule your credit freeze.
Experian is not as old-fashioned as Equifax when it comes to freezing a child's credit…but you still have to print the form and mail it in with ID verification. You can request Child Identity Theft Services (experian.com) a minor credit report, that form and id verification can be uploaded to their platform. Otherwise, you will have to mail everything following the instructions on their website. These instructions are not printed on the form they generate for you, so make sure you take that information down if you aren't doing it right away by either separately printing it out, saving it to a file, or writing it down.
Transunion
Last but not for any particular reason is www.Transunion.com.
When I landed on Transunion's page, I was unclear where to start because they pointed me, as did the others, to their paid subscriptions. I found it at the bottom of their main page. If you don't want to go searching, I recommend searching for Transuion Freeze to get to the correct registration spot.
You will create a pin for each of these freeze transactions. If you can't remember your pin, it can be reset, but it is always ideal to keep it in a safe place for you and your trusted loved ones who support you to find when you need to thaw out your freeze.
Freezing your child's credit at Transunion is the loosest. They don't require a form but go through the same process as the other bureaus. Here is the request you send as seen Freeze Support Center | Credit Freeze FAQs | TransUnion:
A written request to place a "protected consumer freeze" on the named individual's file
AND a copy of one piece of documentation that provides "sufficient proof of authority" that you have authority to act on behalf of the minor or dependent such as:



An order issued by a court of law
A lawfully executed and valid power of attorney
A document issued by a Federal, State, or local government agency in the United States showing proof of parentage, including a birth certificate
With respect to a protected consumer who has been placed in a foster care setting, a written communication from a county welfare department or its agent or designee, or a county probation department or its agent or designee certifying that the protected consumer is in a foster care setting under its jurisdiction.
AND information or copies of documentation confirming your identity AND the identity of the minor/dependent. Information or documentation needs to provide "sufficient proof of identification" that you and the minor/dependent are who you are, such as:

Social Security number or a copy of a Social Security card
Certified or official copy of a birth certificate issued by the entity authorized to issue the birth certificate
Copy of a driver's license, an identification card issued by the motor vehicle administration, or any other government-issued identification
Please only send copies of documents, not original documents.
Send everything here:
TransUnion
P.O. Box 380
Woodlyn, PA 19094
Please note: Consumers cannot place a protected consumer freeze via phone or online due to the documentation requirements. We accept either standard or certified mail.
Our financial planners help the neurodiverse with money skill consulting and budgeting planning services.
What is a credit thaw?
A freeze is not permanent, though it is indefinite. You can have a defined pause in your credit freeze, called a thaw, when you are applying for new credit, buying a home or car, applying for a rental lease, or applying for a new job. You can prescribe a period that creditors can request a credit report from you. After that time, your credit automatically reverts to being frozen again.
There are a few reasons to unfreeze credit once frozen because the thaw exists.
Remembering your log-in information
For all of this, if you are freezing for free at all 3 credit bureaus, we recommend using a password protector so that you keep your passwords safe… from yourself forgetting what they are. Resetting passwords are easy enough when they verify information related to your personal data that you can remember, but not everyone has a pristine memory about what car they owned 11 years ago.

Contact Planning Across the Spectrum for neurodiverse certified financial planning services.
---
Tags