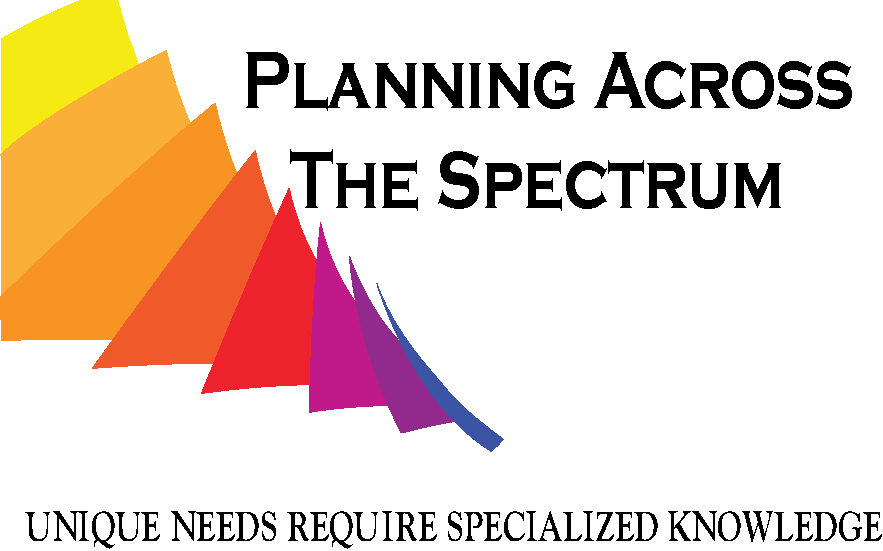 ---
Check Yourself!
This year my son turns 18, which by any measure is a major milestone; but I'm finding it especially noteworthy as I consider what it means with regards to my estate planning and his disability. When he was younger I was able to delude myself into thinking there may be a miracle cure, he'd suddenly wake up one day and no longer have the cognitive delays he's had since birth. Some of this is hyperbole, I'm certainly being melodramatic – but it has been weighing on my mind.
Specifically what will happen when I'm gone. Having lost my spouse to a sudden illness, making the toughest choice I've ever had to make taking her off life support; I understand nothing is promised. I have an estate plan, I completed it the year after my wife died; but so much has changed in the intervening years – now it's time to revisit the plan and make the appropriate changes.
Many of my readers will experience similar thoughts and feelings, if you haven't already; the question is what are you doing about it? It's much easier to turn a blind eye and say "I'll get to it"; but let's be honest – for a myriad of reasons we never do. Me, I'm waiting until after my son's birthday; for a couple reasons. First, I'll be applying to the VA for his "helpless child" status; an unfortunate moniker which nonetheless will enable him to receive my Survivor Benefit Plan (SBP) when I'm gone. For those of you who are not familiar with SBP, it provides a spouse and/or child(ren) with up to 55% of the veteran's pension.
The other reason I'm waiting is because I need to make the decision about becoming his Guardian. As a minor this is automatic, but after he becomes 18, should I choose to pursue this option, I will need to prove to a judge he is incapable of taking care of himself. In my son's case this isn't as simple as "yes" or "no". I've always, and regardless of if my decision is for guardianship, will continue to be, a proponent of alternatives to guardianship. That's a topic for its own blog, but needless to say I have some major decisions to make in the next few months.
Why am I writing all this? To show you I "get it". I understand how difficult it can be to verify asset titling and beneficiary designations, and why you may not want to make that call to the estate planning attorney to get your documents in order. But believe it or not, doing so WILL help. In some ways I can't wait to get mine done, ensuring my son's first and third party trusts are established so he has one less thing to worry about when I'm gone.
Losing someone is difficult, there is so much to be done it's often hard to conceive how you're going to accomplish it all. Why add to this by making your family and loved ones try to figure out what you would've wanted? Have the tough conversation, and get your final wishes in writing – it's a whole lot less unpleasant than not having anything when the unforeseen happens. My wife and discussed extreme measures, and although it didn't make the decision easier when I had to make it; I'm glad I knew what she wanted – because I knew ultimately I was honoring her. So take a look at your documents, if it's been more than 4 years since you had your estate plan done (or you haven't gotten around to it yet) reach out to an attorney. I'm here for my clients should they need the moral support, and I'm sure many of you can rely on your Advisors as well.
---
Tags