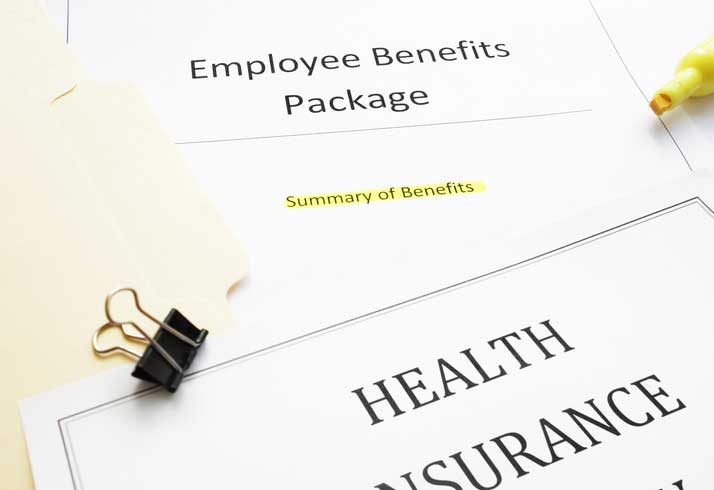 By Robert Dillard
Posted January 20, 2022
---
What Type Of Health Insurance Is Right For My Small Business With Special Needs Employees?
If you own a small business, we're sure you already know how difficult it is to find the right health insurance plan for your business. If you have disabled employees, this can be even more difficult, and navigating the health insurance systems can be even more complex. Here at Planning Across the Spectrum, we hope to help you address these challenges and do so in a way that supports your employees to the fullest. As an organization founded by and employing many disabled individuals, we understand the extra challenges that can be found when trying to support employees to the fullest using traditional types of health insurance that wasn't always built with disabled individuals in mind. Even maintaining current benefits can be difficult for disabled individuals. This is why we prioritize flexibility when working with small businesses to find which health insurance plan is right for them. With all of this in mind, let's discuss a few different types of health insurance, and how understanding each of them can provide the most flexibility in choosing what's best for your small business and your employees.
In the world of benefits, shifting legislation and economic changes can create confusion for employers. We are here to decode the facts, simplify the process, and allow business owners to help their diverse employee populations plan for the future. The most difficult part of obtaining health insurance for your small business is navigating and understanding the health insurance system and how health insurance plans differ. Let's begin by exploring the two different types of health insurance and how each option can enrich both your life as well as the lives of your employees. Since as an employer you can begin enrollment on health insurance for your small business at any time, it's never too late or too early to get started! If there's a plan that seems right to you, feel free to reach out as we'd love to talk more about helping you implement it within your small business.
Navigating health insurance plans for a small business can understandably be a very daunting experience. It's easy to be overwhelmed by all the options, and the fact that many of the options seem to be nearly identical doesn't help. However, by focusing on the small and subtle differences between the types of health insurance we can begin to understand which is correct for your business specifically.
The first type of health insurance for small businesses that we are going to discuss is "traditional" plan small group insurance. The biggest factor that sets this type of health insurance apart from others is that with this option an employer selects the group plan and benefits that will be universally applied to everyone who is enrolled. This type of insurance will also have a requirement on how many employees must enroll. A business will sometimes contribute either the whole amount or a percentage of the monthly premium for their employees. For this type of plan, a large amount of responsibility is placed on the employer to find a one size fits all plan for everyone enrolled. On top of finding the right plan and continuously searching for a better plan, the employer is also responsible for negotiating a price affordable to their employees and that their employees are happy with. This can be especially difficult with employees of different ages, with different needs, and in different states. This type of plan is built on being simple and straightforward, and while it is fairly easy to implement, we often find it lacking for our clients who own small businesses that employ disabled individuals.
The second type of health insurance we are going to talk about is HRAs or Health Reimbursement Arrangements. This is a type of insurance that consists of employer-funded plans that reimburse employees for certain things. HRA's are be split into two different kinds of plans: Individual coverage HRA (ICHRA) and Qualified Small Employer HRA (QSEHRA).
Let's begin with ICHRA. An Individual Coverage HRA allows for selective offerings based on the classification of employees. This means the same health insurance plan and benefits do not need to be applied to every employee. Instead, employees, including special needs, get to choose their own plans and then get reimbursed by the employer based on their classification. While on this kind of insurance plan an employee cannot receive any of the premium tax credits, also known as Advance Premium Tax Credits (APTC) available from the government on the private health insurance exchange. It is very important for employees to know that they cannot receive this type of governmental aid while on this type of plan. Also, unlike all other plans, an ICHRA has no Maximum contribution limit placed on the employer. These kinds of plans are built around allowing more flexibility for the employer and employees.
In contrast, a Qualified Small Employer HRA (QSEHRA) requires that all full-time employees be offered the plan. This type of HRA is often used by small businesses and Non-profits. While in this case there are limits placed by the IRS on the maximum amount an employer can contribute, the employee can still choose the individual health plan that's right for them. The employee chooses from qualified Health plans and uses some of their available premium tax credits (APTC) to offset the cost. This rule can be a little complicated but the simplest way to think about it is that any costs will be reduced equally by both the employee's available tax credits (APTC) and their QSEHRA reimbursement rate. If an employee has a higher amount of available tax credits (APTC) than what is offered to them by QSEHRA, they can further reduce their costs by the amount that their APTC exceeds their QSEHRA. These plans are often very complicated, but they are built around providing tax incentives to employers and employees.
To wrap up, let's talk a bit more about ICHRA and QSHERA and how they can be uniquely utilized to work for your business. While HRA's are already quite unique, if you have employees on Medicare, these types of plans can get even more exciting by helping you as the employer maximize the benefits offered. We at Planning Across the Spectrum frequently hear about how employers would like to have options to increase the benefits given to their employees, particularly disabled employees. If an employer wants to provide increased benefits to an employee who is currently enrolled in Medicare or gotten there the old fashion way (pun intended) and aged into Medicare eligibly, there are quite a few options for doing so that can be further discussed.
We often find that employers who work hard to take care of their employees, especially employees with unique needs, often thrive as they set themselves apart with the care and passion they have for creating an inclusive and welcoming environment. Thoroughly exploring the many options for health insurance plans is just one of the many ways employers can really show their employees they care while also helping build their business! Planning Across the Spectrum believes all employees should have an opportunity to thrive through health and financial benefit programs. This is most effectively done by implementing proven practices for wellness and financial literacy for your entire employee population, allowing you, the business owner, to focus on hiring competitive, diverse talent.
We understand that this can still be quite overwhelming, even with it being a general overview of your options. But whether this blog post has helped you figure out exactly what you want or has just left you with further questions, don't worry! You can contact a health insurance specialist who will do the work to find you a plan that suits your needs. Robert at Planning Across the Spectrum has helped many businesses find the health insurance that is right for them and their employees. By paying attention to what matters most to a business Robert helps you find a plan that is mindful of employer needs, employee needs, and cost. We not only have the expertise, but also the passion and resources to help you achieve your financial goals your way
Contact Planning Across The Spectrum for neurodiverse financial planning and insurance coverage services.
---
Tags