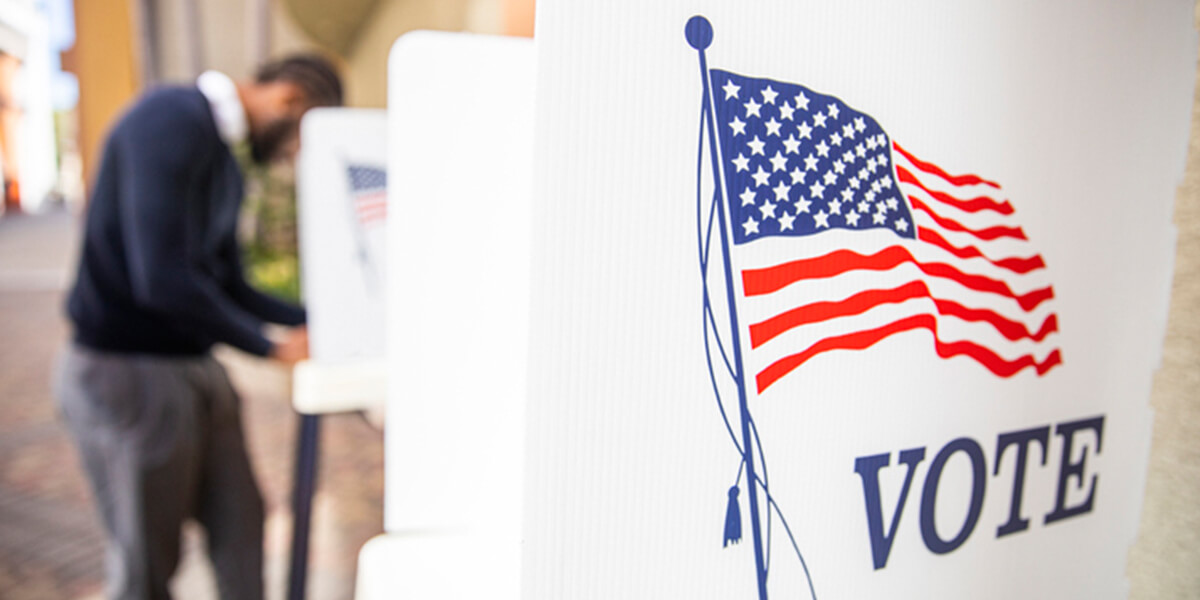 ---
Autistic Individuals Vote In Elections Also
Just like everyone in the neurotypical world, autistic individuals are capable of voting during any election season whether that be in their local community, or something as big as a presidential election.
Why do we vote?
Citizens vote because they want to be represented by an official who can make decisions for a local and state governments who align with their views. They want someone in office who allocates federal, state, and local funds and resources to the places they feel need them. Elected officials influence things like transportation, education, employment, social issues, and more – the issues that impact everyone in a community's life in one way or another.
Due to Covid-19, voting might seem even more complicated than usual, not only because of the logistics of it, but because the state of our news and the social world has become difficult to navigate as well. For someone who already experiences anxiety or the need for other accommodations, this can be intimidating. We are here to help break this down and make it as stress-free as possible so that you can make sure that your voice is heard.
Registering to Vote
Before you can do anything else, you need to make sure that you are registered to vote. The process varies by state and the deadlines for which type of service you can use to register also varies by location. If you are an American citizen, you are eligible to register to vote. In the last serveral years, most states have made it significantly easier by allowing you to register online making it easier and more accessible than ever before. If the cutoff date is missed, many states allow you to register at your polling place on the day of the election. Details on how you can register in your state can be found here.
You can choose to register with a specific party (which will allow you to vote in those party's primary elections) or register as "independent". It is worth noting that no matter which party you choose, you are free to vote for whomever you wish in either party come election time.
Understanding the Issues:
Before your vote, you must research each political issue to gain an understanding of your own stances. To do this, there are several ways to gain understanding on a political position. It is important to find non-partisan, unbiased sources to try and gain a general sense of an issue without being influenced by a specific side. In today's world, that can be difficult to do. We really like this Youtube Channel which has simple, short videos on how to find sources, specific issues, and even a video for each state on the voting process.
From here, you can find which candidates most closely align with your values. We like this website which allows you to put in your address and see your candidates and where they stand on particular issues and other information on them.
Knowing what to expect:
This website will allow you to see what your ballot will look like on the day of the election, or what will be sent to you if you choose to vote by mail. By looking it up ahead of time, there will be no surprises on poll day! When making your choices, it is important to know that you do not have to vote for every item on the ballot and you do not have to vote for any specific party, even if you are registered to one.
What your polling place looks like on the day of will vary by area, but you should be prepared for a crowd. We recommend visiting the location of your polling place ahead of time, even just to get a lay of the land, see where parking will be, entrances and exits, etc. Voting day is exciting and lots of people want to get in! Check your town's website to see what their specific recommendations are for Covid-19. If you aren't comfortable voting in-person, you can request a mail-in ballot and vote right from home.
How to Vote:
We recommended this source above, but once again, we love this Youtube channel for its videos on how to vote in each state including registering, what forms of ID you need, and more. The videos are all less than 3 minutes long and break the process down easily and succinctly.
Because of Covid-19, citizens can also apply for an absentee ballot and vote from home, by mail. Deadlines for this request and when it needs to be mailed back by vary from state to state. More information on that can be found here.
Accommodations:
There are lots of accommodations that can be made for those who need them to make voting easy and accessible to all. Some of those are as follows:
Polling facilities must be accessible for those with physical disabilities
Chairs can be provided both in line, and in the booth for those who cannot stand for long periods of time
Options must be made for those who are visually or hearing impaired
Service animals are always allowed in polling places
Help can be provided to those who need it for a variety of reasons. You are free to ask for help at the registration booth, or to being someone with you.
There are several services that will drive you to and from the polls for free
You can call your Registers of Voters in town to see what accommodations can be used in a voting location that might be applicable to your specific needs.
With the right preparations, anyone can and should vote. Autistics and beyond are more than competent and capable of deciding how they feel about the issues and making their voices heard.
---
Tags