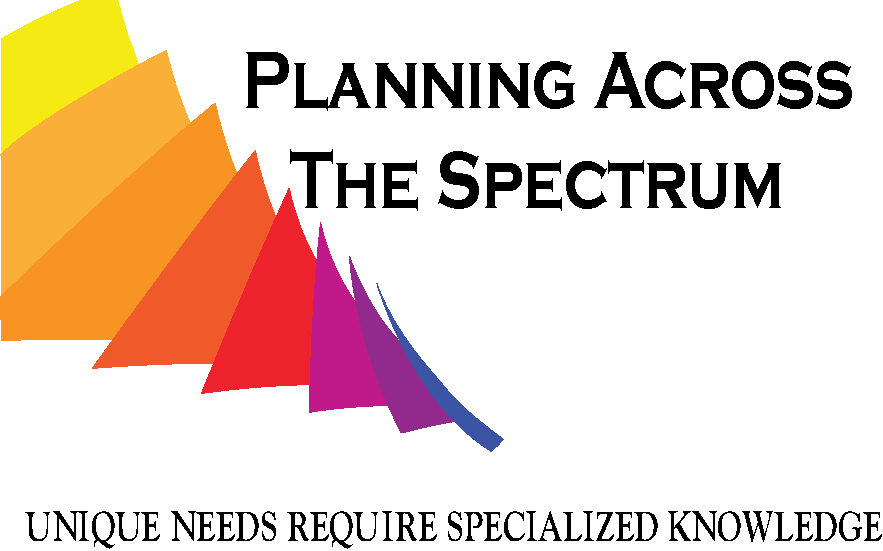 ---
'On the Spectrum' Advisor Focuses on Clients with Autism
The Advisor Who Is Open About His Autism
Andrew Komarow, President, Planning Across the Spectrum
Andrew Komarow has a master's degree in financial services, is a certified financial planner and likes to say that he is one of the luckiest people he knows because he sleeps, eats and breathes financial planning—and gets paid to do it.
He also believes that he is the first planner who is open about his autism, a diagnosis that he says gives him some distinct advantages.
Komarow in September opened a firm called Planning Across the Spectrum that specializes in special-needs individuals and their families, with a particular focus on people affected by the complex neurological and developmental condition formally known as Autism Spectrum Disorder.
"I think they prefer to work with a financial advisor who understands what they are going through," said Komarow, who also operates Tenpath Financial, a hybrid broker-and-advisory firm also based in Farmington, Conn.
The Diagnosis
Komarow, 29, says he always knew he was different.
He did not start speaking until age four, was held back for a year in starting kindergarten, dropped out of high school (he ultimately got his GED, attended junior college and graduated from a Connecticut-chartered online college), and consistently found it difficult to make friends, let alone form deep bonds.
His parents took him to a variety of doctors, but he was not diagnosed with ASD until about a year ago when he consulted with a psychotherapist after watching "Atypical," a Netflix comedy about a teenager on the autism spectrum.
His one consistent area of strength, he said, was his analytic aptitude. From a young age, he liked to take things apart and see how they could be refitted, and once he left home at age 18 supported his basic costs of living through fixing computers. But working with PCs and laptops was not a career with much of a future in a digital age, he said, noting that he was also receiving government assistance to make ends meet.
Answering The Call To Become A Financial Professional
His analytical skills determined his path toward financial planning. At the suggestion of his uncle, he got a job with a brokerage unit of Prudential Insurance in West Hartford, where he worked for five years while attaining his undergraduate degree and starting his master's.
His diagnosis led him toward the notion that the broad planning skills applicable to all clients needed adjustments to help those with autism and their families.
Providing Value Through Financial Services & Autism Experience
One out of 40 children in the United States is diagnosed with an autism spectrum disorder, according to a study published in the December 2018 issue of the American Academy of Pediatrics official journal. The health and non-health-care costs of caring for such children exceeded those of children without the diagnosis by an estimated $17,081 annually, a 2011 study cited in the article found.
The multitude of services needed by children with ASD can put huge financial and emotional strains on a family, said Leslie M. Simoes, executive director of Autism Services & Resources Connecticut, an advocacy organization for which Komarow serves as a board member.
"His business is filling a void," she said.
From helping parents teach their children the necessity of budgeting—given the likelihood that they will be living without much social support once they leave home—through coordinating legal guardianship consultations and health insurance issues to guiding clients toward vehicles such as ABLE accounts and special needs trusts, Komarow acts as something of a financial social worker.
He is particularly focused on helping clients understand the practical skills that people with the diagnosis will need once they leave home.
"There are over 500,000 individuals with autism 'graduating' beyond the age of the services they have received in adolescence, and being thrown into a world that they are not necessarily prepared for," he said. "To be financially independent you need some basic money skills and concepts, including balancing a checkbook. I want to help set a financial path of success for this community."
Komarow, who is married and has a young daughter, knows that he is on the high-functioning end of the spectrum.
He boasts about a dozen financial designations—including his master's from the American College of Financial Services. Tenpath, which he and a partner launched in 2017 under the name Talcott Financial Group, has about $100 million in assets under management. Like his new business, it is affiliated with LPL Financial and Private Advisor Group, the large registered investment advisor and brokerage firm that is an LPL "office of supervisory jurisdiction."
In a recent podcast hosted by Colin Meeks, a Maryland financial planner and the father of a special-needs child, Komarow dug deep to express his own struggle toward empathetic identification.
"If it wasn't for the fact that I understood investing, and liked saving, there's a very good chance that today I'd be on disability and Social Security," he said.
Originally Published https://advisorhub.com/on-the-spectrum-advisor-focuses-on-clients-with-autism/ Written By Cheryl Winokur Munk
---
Tags