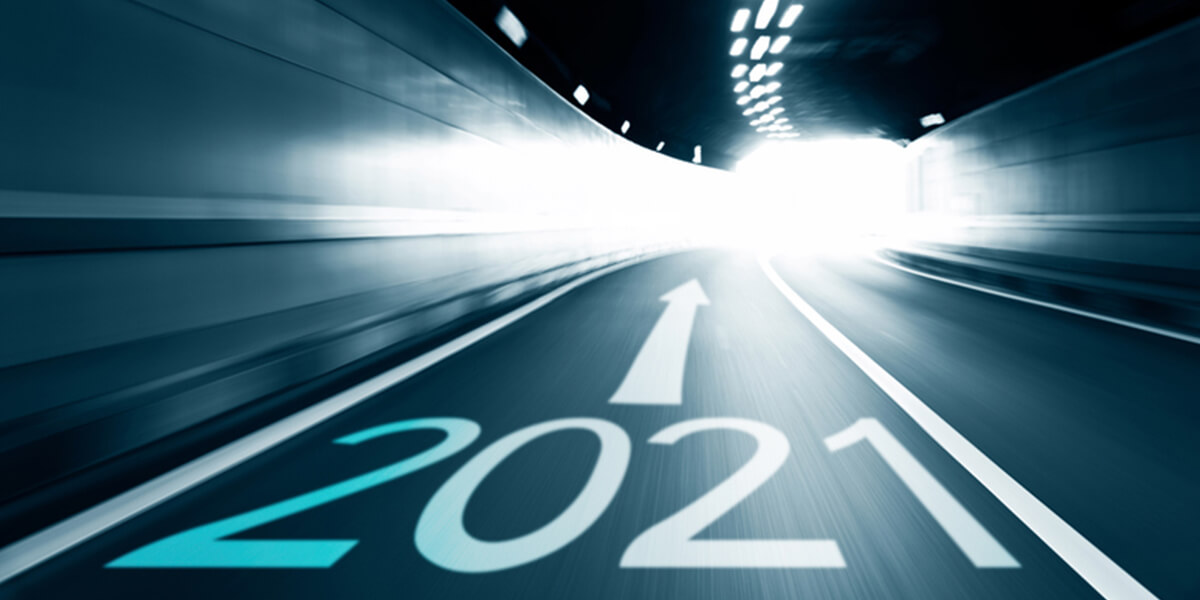 By Elizabeth Wolleben Yoder
Posted December 16, 2021
---
2021 Year In Review At Planning Across The Spectrum
In the year of much talk about the Great Resignation, I took the dive and left the traditional financial planning office I was working for at the time to join Andrew Komarow at Planning Across the Spectrum. For me, the decision was a long time coming. I entered the profession of financial planning intending to work with families who needed support understanding the government benefit world for them or their children. Coming from a supportive group home community that centered on adults with intellectual disabilities and their ability to lead, I was striving to connect with families and to provide real answers as to how their retirement planning could be framed in a way that addressed head on their biggest concern of caring for a loved one with a disability.
Andrew, at the time, was the only full-time advisor focused on special needs financial planning services. He was not looking to hire a new full-time advisor, but we started talking. Our professional goals were in alignment to educate and find resources to whoever came to us, regardless of their ability to become clients or not. We both had a shared perspective that planning for our clients goes well beyond traditional financial planning and investment management. We know that as professionals, we need to get more involved in housing and care conversations, and talk more about structures to support independence.
I asked him about ways he saw the business growing. He discussed expanding more into advising affiliate organizations with remodeling their benefits packages to allow for more inclusive structures to employ neurodivergent or workers with disabilities. Within that group, he discussed advising employers with neurodiverse employees on 401k plans, transportation stipends, and payroll restructuring. He also had ideas of starting an index to track leading companies who place importance in their neurodivergent inclusion. As Andrew likes to say, "You need to know where you want to go before you find the tools to get there." I cleverly convinced him that he'd have more time to work on those goals if he had another passionate advisor on his team.
What we didn't know at the beginning of the year were many things. These are some and not all of the things we are proud of this year as a company:
We have been able to connect with multiple organizations to discuss restructuring their benefits to be more inclusive of their neurodiverse employee needs.
We were joined by a credit specialist, Shannon Cassie, to lead conversations related to credit and budgeting.
We were joined by an insurance specialist, Robert Dillard, who can speak to the specifics of disability better than any we have come across. Robert can review and issue life and disability policies. Robert also addresses the unique health insurance needs of our neurodiverse clients who have a standard Medicare enrollment, but also our clients who are dually eligible for Medicare and Medicaid.
We are now able to serve Connecticut Autism Waiver participants with Jeremy Farrell's job coaching.
We have published articles in professional journals as technical writing, research, and opinion pieces to spread the awareness of how we serve our clients and what we've been learning.
We have teamed up with the Autism Housing Network this year to provide financial education around housing for their network of support.
We were in person at a few events in Maryland, including the Spirit Club Foundation's Fall Fitness Festival and the World of Possibilities Expo in Howard County. We also partnered with many organizations across the country to provide financial education to their communities, including with American Autism Association, Chapel Haven, Center for All Abilities and more.
We have built the Neurodiversity Index, a new way to invest in the large US based companies who stand behind their neurodivergent employees and communities. The Index is updated bi-annually to reassess the companies that are leading the way for corporate diversity, equity and inclusion of neurodivergent workers and the communities they are a part.
We have much more to come!
When you come to Planning Across the Spectrum, you may have a vague idea that we can help sort out a question or two about disability benefits. You may come to us to just talk about investments and long-term financial planning on your self-employment income for a business you created when other work was not fulfilling. You may come to us to network, to share about your community and to see how we can share our skillsets of financial education with the families you serve. You may leave realizing we do much more than our job titles imply.
I have had a great time this year meeting some of you and exploring the next steps of your financial planning. I feel great living fully into what I had intended to do back in 2014 when I was sitting in a room of advocates talking about the need for ABLE legislation to allow people utilizing Social Security benefits to have a savings account in their own name and wondering how work would impact them even though they had multiple degrees.
I am looking forward to connecting with our current and future clients in the coming years and providing special needs financial planning services. I know that you have much to share with us as one of the members of your personal support team. I look forward to seeing what your years bring for you and how the plans that we build together come alive, or rearranged to better fit what you need.
Are you in transition and want to talk about what next steps you should take with employment, retirement, tax strategies, investments, payroll, insurance, savings, and credit? One of our team members will likely have the expertise to know resources and tools to get you moving closer to your goals. And if you don't have the slightest idea of where to begin with financial planning, just start with what you do know you need help with and we can help you find your next step.
Contact Planning Across the Spectrum for Certified Neurodiverse Financial Planning Services.
---
Tags